News • Ultrasound
Canon expands Aplio line-up with new a-series
With the launch of the new Aplio a-series, Canon Medical Systems extends their product portfolio across all existing market segments.
Aplio a550 and Aplio a450 are completely new ultrasound systems, designed for the Aplio a-series product line-up. These systems build upon the Aplio i-series architecture, allowing clinicians to benefit from premium imaging performance during daily routine scanning. Canon's unique Beam technology delivers high definition images with unparalleled clarity, enhanced penetration and less artifacts. Aplio a-series offers a wide range of advanced clinical applications combined with iSense ergonomics, producing intelligent product design and intuitive workflow that meets the high demands of today's busy clinician.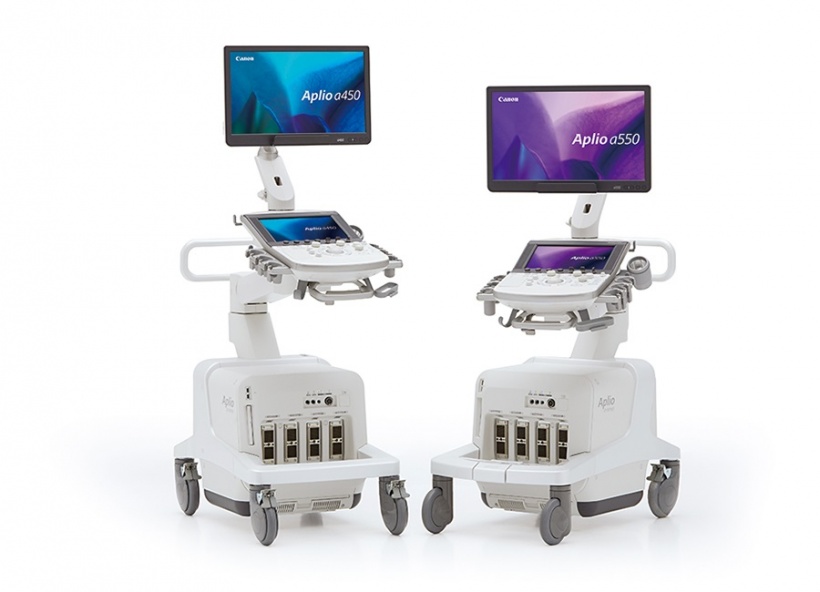 Source: Canon Medical Systems
Aplio's robustness and shared-service capabilities also provide a reliable and flexible solution for multi-disciplinary imaging departments and hospitals striving toward a more efficient use of clinical and financial assets. Compatibility with existing Aplio (T-series) transducers enables the current Aplio users to confidently invest in this new generation platform to grow their business.
Source: Canon Medical Systems
More on the subject:
More on companies: