Article • Getting rid of the clutter
Bringing digital pathology to the hospital environment
It is a simple image of two desks in a hospital pathology department, taken a matter of months apart. But there can be few more vivid images that illustrate the changing world of pathology as the specialty forges ahead into the digital era. The image was taken by Dr Solène-Florence Kammerer-Jacquet during the transition towards digital pathology at Rennes University Hospital in France in the Department of Pathology of Professor Nathalie Rioux-Leclercq.
Report: Mark Nicholls
It shows the pre-digital desk of a colleague, covered in papers and request slips, with trays brimming with documents, alongside the post-transition desk, which is clear, neat, tidy, and with two screens for images. The image was shown, almost as an aside, during her presentation to the 7th Digital Pathology and AI Congress, being staged online this year as Covid restrictions continue.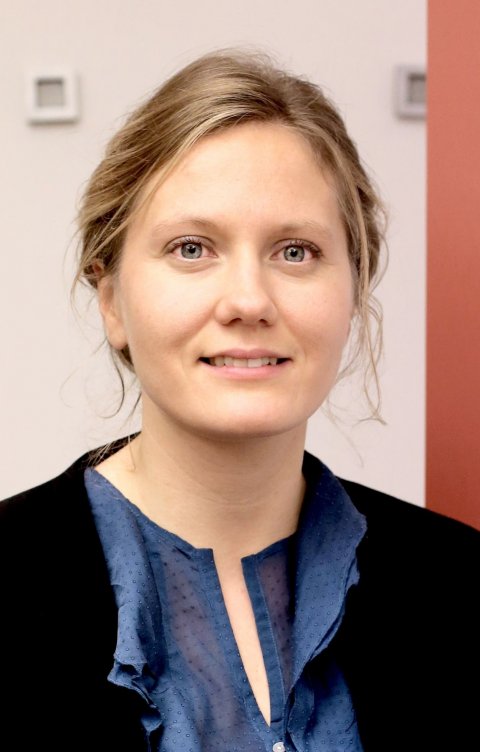 Dr Kammerer-Jacquet, who is Assistant Professor in Pathology at the hospital, detailed how the process of introducing digital pathology to Rennes University Hospital was carried out in less than two years in a project costing one million euros, of which 75% was funded by a French charity called Fronds Nominoë. Bringing digital pathology to a major hospital environment for routine diagnosis, she explained, offers clear benefits but it is a process that can also be challenging to implement. "There have been challenges," she acknowledged, "but the benefits outweigh the negatives and digital pathology clearly optimises the workflow."
The introduction of digital pathology has also facilitated remote working, particularly from home with social distancing required against the backdrop of the coronavirus pandemic, and also of second opinions and slide sharing.
Rennes University Hospital deals with 30,000 histology and 10,000 cytology specimens each year for the hospital and other hospitals in the region and has nine senior pathologists, two fellows, four residents, 20 technicians, one chief technician, three lab assistant and five secretaries in the department. Key components for digital pathology include scanners with fast digitisation, high quality images, and an infrastructure with storage and quick access to slides along with a good network and software that delivers integration to the Laboratory Information System (LIS).
It is also very easy to work with residents, who prefer using digital pathology as it is easy for them to annotate the slides

Solène-Florence Kammerer-Jacquet
The Rennes project was initiated in January 2019 with design in April. The kick-off meeting happened in September, and the scanners and interface were consequently configured. The solution was tested from January 2020 to its routine use in March 2020 with monthly meetings at hospital level and weekly department level meetings during the implementation. With a working group established to lead the organisation and implementation of the workflow, some 80% of activity was scanned with a majority of pathologists fully digital by November.
Issues faced were the quality of existing slides and achieving the right combination of slides and printers. "Our previous printers had 30% rejects, so we changed our printers and with the right combination of slide and printer we have now less than 2% of rejects," said Dr Kammerer-Jacquet, who was in charge of the implementation of digital pathology.
For immunochemistry they moved from a printed barcode and upgraded software to use a bi-dimensional code, though an issue with some special staining pigment meant a switch to stick-on labels for slides and also the risk of glue contamination that can contaminate the lens of the scanner. She said the introduction of digital pathology improved workflow, and also resulted in cleaner, tidier and better organised offices, though the integration between LIS and IMS, along with storage, was crucial.
Individual worklists were also an important element. Dr Kammerer-Jacquet said: "If I want to analyse a case, I just have to click on the case and have all the information concerning the patient. On a second screen is the pathology request and when I close the pathology request, the slide appears." Comprehensive navigation enables good visualisation of slides, or viewing multiple slides simultaneously, and functionality allows sharing of slides with colleagues for joint discussion. "It is also very easy to work with residents, who prefer using digital pathology as it is easy for them to annotate the slides," she continued. "We also had good acceptance by the medical team and constituted a pilot group of pathologists who actively participated to the integration tests, the validation procedure and trained all the pathologists."
The system has been validated using a procedure from the College of American Pathologists but issues remain, including out-of-focus slides and scanner failures, but she remains confident that there are more advantages the negatives in terms of workflow and organisation. "Digital pathology facilitates collaboration," she said, "and also improves the activity and increases the efficiency."
Going forward, Dr Kammerer-Jacquet said there are plans to build a multi-site digital pathology network with different cities in Brittany to share second case opinions and routine cases in the future. She said: "We would like to be involved in artificial intelligence projects because we create a lot of data useful to develop or validate algorithms. We believe that the use of algorithms will increase our efficiency and we would like to hear from anyone interested in developing an AI partnership with us."
Profile:
Dr Solène-Florence Kammerer-Jacquet is Assistant Professor in Pathology, Rennes University Hospital, France, with a specific focus on uropathology, dermatopathology and liver pathology. She was in charge of the implementation of digital pathology and he research interests are renal cancer and artificial intelligence.