Blood glucose monitoring in the ICU
An important puzzle piece within the overall concept
Although there is still disagreement as to 'how', when it comes to the question of whether the glucose level affects the prognosis for intensive care patients, the answer is a definite 'yes'. '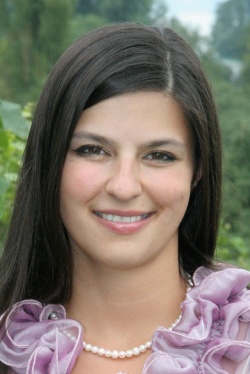 We know now that glucose levels that are too high, as well as those that are too low, are predictive for the mortality of intensive care patients, for the risk of infection, wound healing and length of hospital stay. But the function of different organs and the neurological outcome is also strongly impacted,' says Dr Karin Amrein, Specialist Registrar at the University Hospital Graz, Austria. In her lecture Glucose Monitoring today and tomorrow, at this year's International Symposium for Intensive Care and Emergency Medicine (ISICEM) Dr Amrein will report on current knowledge and on procedures to simplify regular monitoring in ICUs -- giving European Hospital an overview in advance
Karin Amrein: 'Basically, even sceptics now acknowledge the relevance of the blood glucose level for the outcome of intensive care patients. After all, around every third severely ill intensive care patient with multi-organ failure or sepsis has an impaired blood glucose tolerance, which coincides with increased blood glucose levels. This problem with the body's own glucose control is a sign of the severe illness and normally readjusts itself once the patient recovers. However, opinions on the importance of blood glucose monitoring, the target range and resulting therapeutic steps to be taken, vary considerably and strongly depend on the individual points of focus on the respective ward. Even within our own hospital, which has about ten intensive care wards, there are big differences between the individual wards. Each ward certainly measures blood glucose levels fairly efficiently, but at what stage and from what kind of glucose level action is taken, and how strictly the resulting insulin therapy is regulated, is currently discretionary. Although there are now some guidelines for orientation, we are currently still a far cry from standardisation.'
What do those guidelines state?
'Critical Care (Carole Ichai et al) recently published a brand new summary of recommendations by international experts. The key issues are the use of a standardised protocol, a target value of <180mg/dl and standardisation of measuring procedures. The important early studies carried out by the working group led by Greet van den Berge, from Leuven, show a significant decrease of the mortality rate with blood glucose levels between 80 and 110 mg/dl. However, these strict levels more frequently tend to result in increased rates of hypoglycaemia. Therefore the current recommendations tend towards a moderate target range of between 80 – 180 or 80 – 150mg/dl.
What is being done to further standardisation, which could also result in time savings?
'On our ward, we have already trialled a system that eases standardisation, in cooperation with the company B. Braun Melsungen: The manually assessed blood glucose level, carbohydrate intake and the patient's weight are input via touch screen or directly via the pumps. Based on these data, the system calculates how much insulin the patient is likely to require and suggests an insulin dose and measuring interval of between half an hour and four hours. Through the integration into the pumps the systems can communicate with one another and automatically transfer the information.
'Particularly against the background of limited staff resources and lack of time, this type of automation has advantages for patient management as it relieves the nursing staff or important tasks. Full automation of measuring and insulin administration would be desirable; however, we are currently still a far cry from this.'