Barco and Ventana offer digital pathology imaging platform
Healthcare imaging expert Barco has signed a worldwide agreement with Ventana Medical Systems, Inc., a member of the Roche Group, to provide its leading diagnostic and clinical review display systems for use with the Ventana Virtuoso image and workflow management system, offering a best-in-class, turnkey image viewing solution.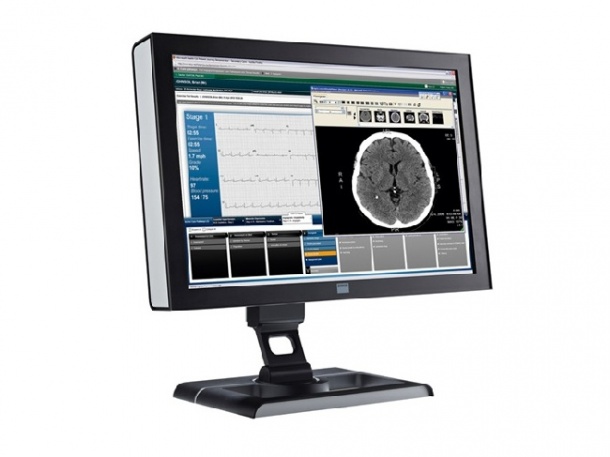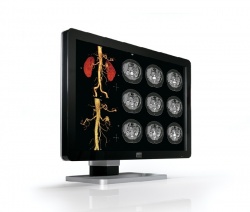 "This agreement represents a fusion of visualization technologies from two of the industry's most innovative healthcare leaders, both of whom are committed to delivering customers high value and unmatched performance in the clinical pathology space," comments Steve Burnell, PhD, digital pathology and workflow lifecycle leader at Ventana Medical Systems, Inc. "The Ventana integrated digital pathology solution, now including Barco's products, will appeal to the most discerning practitioners who desire the confidence that can only be provided by such a high-end viewing experience."
A turnkey digital pathology imaging solution
By bundling the Barco display systems with the Virtuoso image and workflow management software, Ventana now offers a fully-integrated system that provides exquisite and consistent whole slide image viewing with unprecedented speed and efficiency.
Technology excellence
The advantages of medical grade displays over commercial off-the-shelf (COTS) monitors are well-documented: superior image quality due to enhanced contrast, color accuracy and sharpness; prolonged image stability over time; and, the ability to calibrate the screen for optimum and consistent viewing.
Barco's Coronis Fusion 4MP DL diagnostic color display and the MDRC-2124 wide-screen clinical monitor offer these capabilities and more for precise pathology image viewing. Barco's system solution supports effortless and precise panning and zooming on whole slide images. Moreover, the display system includes Barco's MediCal QAWeb, an automated, real-time calibration system that guarantees high image quality and consistency across the screen for the life of the display.
Virtuoso, from Ventana, is a comprehensive, web-based digital pathology image and workflow management software application. From initial slide scanning to complete reporting, Virtuoso software supports multiple users, enabling remote viewing of slide images, online collaboration sessions with other pathologists, and slide sharing of images. Its intuitive user interfaces are customized for the workflow of pathologists, histotechnologists, lab administrators and clinicians, enhancing efficiencies throughout the process.
"We are delighted to forge this exciting alliance with Ventana as we solidify our ongoing commitment to the digital pathology market," comments Mike Sklar, Vice President Sales, Healthcare for Barco North America. "Ventana offers all the ingredients for a successful partnership: in-depth market knowledge, a passion for technology excellence, and unwavering dedication to customer needs – all of the tenets that Barco upholds, which have cemented our industry leadership in healthcare imaging."
Ventana launched the newly integrated solution in North America, Asia, Europe, Latin America, the Middle East and Africa on June 3, 2013.
About Ventana Medical Systems, Inc.
Ventana ("VMSI") (SIX: RO, ROG; OTCQX: RHHBY), a member of the Roche Group, innovates and manufactures instruments and reagents that automate tissue processing and slide staining for cancer diagnostics. Ventana solutions are used in clinical histology and drug development research laboratories worldwide. The company's intuitive, integrated staining, workflow management platforms, and digital pathology solutions optimize laboratory efficiencies to reduce errors, support diagnosis and inform treatment decisions for anatomic pathology professionals. Together with Roche, VMSI is driving Personalized Healthcare through accelerated drug discovery and the development of "companion diagnostics" to identify the patients most likely to respond favorably to specific therapies.
VENTANA, the VENTANA logo, iScan, and VIRTUOSO are trademarks of Roche.
About Barco
Barco, a global technology company, designs and develops visualization products for a variety of selected professional markets. Barco has its own facilities for Sales & Marketing, Customer Support, R&D and Manufacturing in Europe, North America and Asia Pacific. Barco (NYSE Euronext Brussels: BAR) is active in more than 90 countries with about 3,900 employees worldwide. Barco posted sales of 1.156 billion euro in 2012.
More on the subject:
More on companies: