Article • Cognitive computing
Artificial intelligence is the rocket, big data is the fuel
In her keynote speech at this year's Healthcare Information and Management Systems Society (HIMSS) gathering Ginni Rometty, Chairman, President, and CEO IBM, endorsed cognitive computing and its potential: 'Cognitive is an era that could usher into a golden age if we shape it wisely.'
Report: Cornelia Wels-Maug
She also clarified that Artificial Intelligence (AI) 'is mainstream and real. This idea, cognitive healthcare, '… is here and can change everything about healthcare.' Indeed, Rometty left no doubt as to why AI is important: 'We need something that augments the intelligence of everyone in healthcare.'
That AI was real at this year's HIMSS in Orlando, is beyond any doubt. Its diverse applications were exhibited across the trade show floor. However, how 'real' is AI beyond the walls of Orlando's Convention Centre? Despite the reality of the digital transformation of healthcare, how mainstream is AI already on a day-to-day basis? With healthcare and consumer-centric data being generated in unprecedented volumes, the need to transform data into actionable knowledge is a pressing concern. The development of applications based on AI and cognitive computing is advancing fast, at the pinnacle of this trend are commercial technologies such as IBM's Watson and Google's DeepMind. These accelerate the speed and accuracy with which insights are generated and increasingly find their way into healthcare delivery.
James Golden, Managing Director, PricewaterCoopers, encapsulates the challenge at hand: 'We generate an awful lot of data, some is information, just very little is intelligence. How do I generate and test hypo-thesis with my data?' Golden is also very clear about the power of AI as an enabler: 'If AI is the rocket, big data is the rocket fuel.' For the time being, AI is particularly deployed in those sectors that are data rich and where cost efficiencies can be particularly leveraged, such as oncology, clinical trial recruitment, patient care management and population health.
Medical knowledge duplicates in 75 days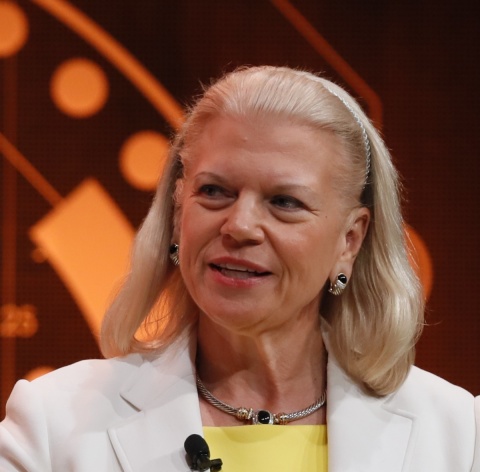 So, what are some of the actual use cases of AI? Tufia C Haddad MD is a medical oncologist at Mayo Clinic's Breast Diagnostic Clinic in Rochester, USA, where she is also involved in drug discovery in oncology. For her, using AI and cognitive computing skills are a means to keep abreast of medical knowledge. 'It is increasingly challenging to keep up with medical knowledge as it doubles exponentially. In 1950, it took 50 years for medical knowledge to double, now it duplicates in 75 days. By the time a medical student starts practicing medicine, she only knows 6% of the current knowledge.'
For Haddad, AI is also an important part of speeding up the drug delivery process by helping to identify eligible clients for clinical trials: 'IBM Watson understands the inclusion criteria for clinical trials, it has read all trials and all literature on oncology. With its help, it now takes eight minutes to review a medical case, down from 30 minutes. The trial coordinator can spend the time gained to convince an eligible patient to partake in a trial. The number one reason clients don't partake in clinical trials is because no one asked them!' However, deploying AI for making decisions requires transparency on how the decision was taken in the first place. Haddad recognises how important it is 'to know where the data came from. How was the system trained to build trust in the information you see?'
Many questions remain
AI is still a nascent technology in the healthcare field with many issues needing to be addressed. IBM acknowledged quite frankly that Watson was still a toddler who had found good parenting skills at MD Anderson and the Mayo Clinic.
As far as AI is concerned, there is still a lot of learning needed when it comes to issues such as mapping problems to AI approaches, creating a talent pool for AI within the healthcare organisations, developing proofs-of-concept or realising returns on investments. Currently, AI tools only work by giving them sufficiently deep databases to plough through and identify relationships. That is a limitation indeed.
There is also the question of scalability, which is closely related to the financial viability of the approach. Does AI always need to be a big investment? 'Watson is an aircraft carrier when we just need a hand gun', Golden observes.
Profile:
Ginni Rometty BSc, gained a computer science and electrical engineering degree with high honours from Northwestern University, and became IBM's President and CEO in January 2012 and Chairman of the Board of Directors from October 2012. She joined IBM in 1981 in Detroit, Michigan, taking a series of leadership roles, including Senior Vice President and Group Executive, IBM Sales, Marketing and Strategy, responsible for business results in IBM's 170 global markets; she pioneered the firm's rapid expansion in the world's emerging economies. As Senior Vice President for IBM Global Business Services, she led the integration of PricewaterhouseCoopers Consulting – the largest acquisition in professional services history, creating a global team of over 100,000 business consultants and services experts. For her leadership in the professional services industry, Rometty received the Carl Sloane Award 2006.