Interview • Multiresistant pathogens
'Antibiotics don't generate large profits'
During our European Hospital interview with specialist in microbiology, virology and infection epidemiology Beniam Ghebremedhin MD, from the University Hospital Wuppertal, spoke about the impact of migration on infections, and ways to tackle the problem of multiresistant pathogens.
Source: shutterstock/AuntSpray
'There is a lack of specialists in infectious diseases, for direct patient care on hospital wards as well as in the field of infectiology and diagnostics,' infections specialist Dr Beniam Ghebremedhin agreed. 'We are also short of specialists in infection prevention and control, along with microbiologists and virologists. In these times of multiresistant bacteria and large-scale microbial infections we should be promoting and supporting a new generation of specialists to strengthen research and diagnostics.'
This June, the EU published guidelines on dealing with antibiotics to help contain the spread of resistance. Could this help?
'The topic is of great importance as there are still many areas where anti-infectives are prescribed too quickly and not in a targeted manner. Due to time constraints in outpatient care for instance, antibiotics are often prescribed so that patients can be treated as quickly as possible. However, Amoxycillin or Cefuroxim are the wrong drugs to treat viral infections. There should be much more emphasis on treating patients with more precision, and on adapting treatment to their individual risk factors.
Apart from the EU guidelines, there are already other recommendations on how adequate treatment should commence, such as the "Tarragona Strategy". This is the basic concept for adequate, initial treatment of bacterial infections with antibiotics. It includes the recommendation that the patient should receive a systematic examination if there is a lack of relevant information, such as where the patient is from and their local epidemiology (frequency of infections and resistance), because appropriate treatment cannot be given when these factors are not known. The focus should be on the dose, length of treatment and monitoring, along with the severity of the disease, all of which also requires as much information as possible about the patient. It is critical for the prognosis that adequate treatment commences without delay and with a high dose.'
At Medica 2017 you will focus on 'Infectiology – New Multiresistance in Times of Migration'. Why?
Viruses and bacteria know no borders

Beniam Ghebremedhin
'Viruses and bacteria know no borders. Worldwide migration is very much on the increase, not only as waves of refugees but also because of open borders and changes in travel habits. Holidays abroad and working on different continents have become the norm. However, this also means that locally occurring infections no longer remain local.
A pathogen such as an influenza virus can quickly spread globally. Bacteria are carried from one country to another in suitcases. If we want to treat patients correctly we therefore need to know where they are from, which pathogens they could have brought with them, or which multi-resistant pathogens they may have been exposed to.
This is of particular importance in the case of multiresistant pathogens. In my lecture, I will talk about gram-negative bacteria such as Escherichia coli, Klebsiella pneumoniae or Acinetobacter baumannii, all of which have taken on greater significance. The latter in particular has made the headlines, in Kiel for instance and in Stuttgart at the beginning of this year.'
What can be done against multiresistant pathogens?
'This is a very important and also difficult question. Germany must definitely improve its procedures for infection prevention and detection. Infected patients need to be isolated earlier. In the Netherlands, the isolation of risk patients on admission is standard practice, in Germany; however, the capacities for isolation procedures are often insufficient. This is a strong point of criticism, as things are getting serious: the last weapons we can utilise in the fight against multiresistant pathogens are becoming ever blunter.
New anti-infectives are rarely approved and only have specific effects. Around thirty new substances are currently being examined in studies, but only four or five of those are likely to make it to the market. However, rather than multi-purpose weapons, these will be substances working against very specific pathogens only. Furthermore, resistance is developing much more quickly now. Where some substances used to be effective for up to ten years, this is now wishful thinking.'
Is the pharmaceutical industry active in this area?
'Not as much as we'd like it to be; unlike cancer drugs, antibiotics don't generate large profits. Investment in studies is expensive, and treatment with antibiotics is not always comprehensive enough to regain the money invested.'
Another major problem: violation of hospital guidelines on infection prevention and control.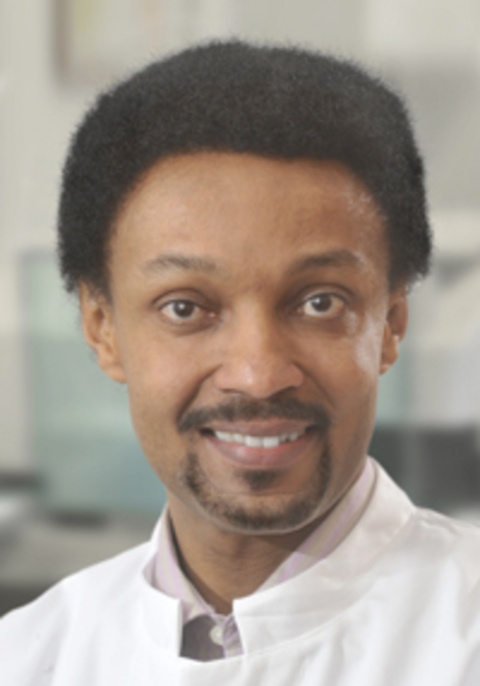 'Correct – and hand hygiene is critical here. This could help avoid a third of all transmissions of pathogens. Many places now have specially trained nurses who work in this field. Unfortunately, they have to fight obstinate colleagues on a daily basis. However, hygiene knows no hierarchy and a bacterium is not interested in chains of command. We must act now – otherwise we may well run out of options in the fight against multiresistance.'
Profile:
Beniam Ghebremedhin MD PD will discuss 'Infectiology – New Multiresistance in Times of Migration' at the Medica Labmed Forum 2017, on 16 November 2017 in Düsseldorf, Germany. The free discussions will normally take place between 11am and 4pm in the new exhibition Hall 18.
Don't Miss @ MEDICA:
MEDICA'S LabMed Forum
Thursday, 16 Nov 2017
02.50-03.15 p.m.
Detection tools for carbapenemese-producing gram-negative bacteria
Dr Beniam Ghebremedhin, Universität Witten/Herdecke, HELIOS Universitätsklinikum Wuppertal