Adverse consequences are clinical as well as economic
No one wants to be admitted to a hospital because the food is good. Yet, following discharge, one of the first things the patient is asked is, 'How was the food?' as if the medical treatment is of secondary interest.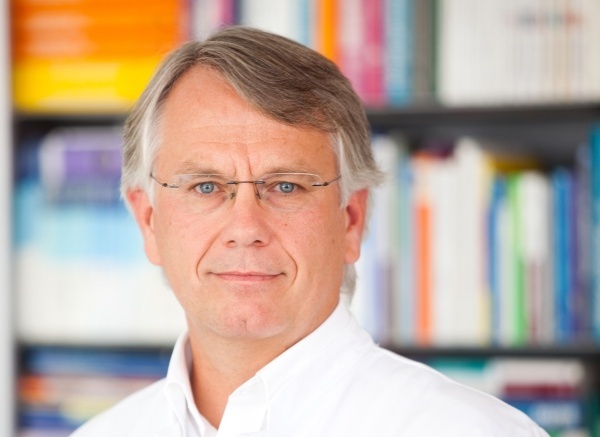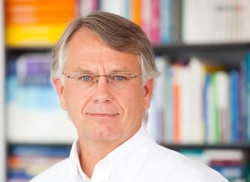 It is also notable that many, particularly older patients are already malnourished when admitted– and a surprisingly large number are also undernourished when discharged – i.e. showing a weight loss. The issue then is not about personal taste and dietary preferences but the active composition of nutrition provided to support healing and cure.
Undernourishment and malnutrition in hospitals are common and increasing problems for 28-30% of all patients in European hospitals, as explained by Professor Christian Löser, Consultant at the Medical Clinic of the Red Cross Hospital in Kassel and joint editor of the specialist publication Current Nutritional Medicine. Speaking at the European Health Congress in Munich, he added: 'Nutrition used to be part of basic care, but these days it is a highly efficient, integral component of medical prevention and treatment and offers substantial scope for cost reductions in the hospital.'
A shift in nutrition evaluation
On ward admission, each patient must have their nutritional status recorded based on simple, established parameters, and those suffering undernourishment or malnutrition must be treated with targeted nutrition based on the established step treatment scheme. Undernourishment/malnutrition are independent risk and cost factors that impact on all relevant clinical parameters, such as mortality, morbidity, length of hospital stay and quality of life. The immediate, annual costs in Germany alone run to around €9 billion and in Europe to around €120 billion a year. Interventional studies and meta-analysis convincingly confirm the therapeutic benefit and cost efficiency of supportive liquid oral supplements and tube feeding. Setting up a nutrition team consisting of doctors specialising in nutrition, nurse specialists, dietary assistants and/or a home economist (ecotrophologist in Germany) is vital to the implementation.
There are still no standardised, worldwide definitions for the terms undernourishment and malnutrition, and there is also no standardised recording and quantification. The current guidelines of the German Society of Nutritional Medicine (DGEM) define undernourishment as a reduction in energy storage (primary target: reduced fat mass) and malnutrition as either disease-associated weight loss, protein deficiency (reduced muscle mass) or a deficit in specific essential nutrients. The early recording of the onset of undernourishment and/or malnutrition as well as consistent basic, nutritional medical care not only has a large impact on a patient's individual mortality, morbidity, therapy tolerance, rate of complications and therefore prognosis and quality of life but also, as proven in prospective clinical studies and meta-analysis, leads to a significant decrease in the length of hospital stay and a substantial cut in individual resulting costs.
During the hospital stay, further problems regarding a patient's nutritional status can arise. Clinical studies have shown that, depending on the medical specialty and the patient collective examined, between 30-80% of in-patients lose weight during a hospital stay. The occurrence of undernourishment/malnutrition correlates heavily with social factors (e.g. family and care status, education), the age of the patient or medical factors (malignant primary disease, polypharmacy).
After an individual evaluation and treatment of underlying causes, the next step in the scheme introduced by Prof. Löser includes an individual nutritional anamnesis with modification of the respective diet using a well-tolerated, energetically high-quality individually adapted diet. Moreover, there are numerous established, general measures, such as the use of special flavour enhancers, or food enrichment with cost-effective supplements that are odourless and neutral in taste but rich in energy, such as maltodextrin or specific protein concentrates.
Mealtimes are highlights in a patient's day
Nurses must ensure that patients eat in a pleasant, companionable environment, that special dietary training is provided for a patient's relatives or carers at home, and that promotion of physical activity between meals or the prescription of frequent, small meals high in energy (finger-foods, other snacks, energy drinks) is spread throughout the day. The catalogue of menu choices varies according to the individual hospital, but an increasing number of their caterers are trying to adapt dietary concepts to the guidelines of the German Society of Nutrition and to provide balanced and well-tolerated food.
'Procuratio' offers up to 150 different diets – Mediterranean, dietary concepts for maternity units, and indication-induced menus for rheumatism and cardiovascular patients. A liquid nutrition concept is also offered because the therapeutic benefit of liquid and supplemental nutrition has been confirmed in numerous clinical studies. Professor Löser explained that the daily administration of a 250kcal liquid supplement substantially reduces all complications for patients. 'The therapeutic efficiency of nutrition is higher than that of any medication,' he pointed out. The professor therefore also demands, for economic reasons, that 'nutritional medicine, in view of its enormous relevance, must finally become an obligatory part of the training for medical students and specialists.'