New platform
A new era in endoscopy display technology
NDS Surgical Imaging's new Radiance® Ultra 27" is a revolutionary visualization platform for operating rooms and minimally invasive suites to help clinical staff see more, know more, and ultimately do more for their patients. The first surgical display to feature Corning® Gorilla® Glass for durability and scratch resistance, the Radiance® Ultra also boasts the brightest LED backlight in its class*. The ultra-high level of brightness overcomes reflections and glare that occur in high ambient light environments and increases the usable contrast ratio, allowing clinical teams to more easily visualize recessed anatomy, and improving the overall viewing experience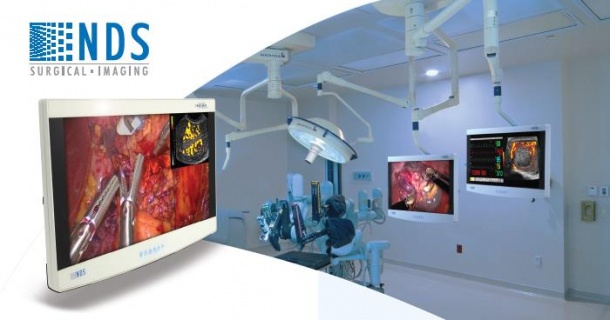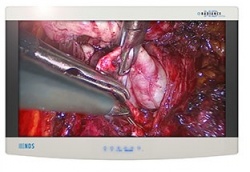 The first surgical display to feature Corning® Gorilla® Glass
First to incorporate Corning® Gorilla® Glass in a sealed edge-to-edge front panel, the Radiance Ultra offers a seamless design, enabling faster operating room turnaround and enhanced clinical efficiency through quicker and more convenient cleaning and disinfection. Another key benefit of Corning Gorilla Glass is its excellent scratch and impact resistance. Engineered to provide a splash-proof front enclosure, the 27" Radiance Ultra has a front liquid Ingress Protection rating of IPX6, the highest of any surgical display in the world.
"Our agreement with NDS represents the first surgical display cover glass application for Corning Gorilla Glass with an anti-reflective coating," said Joydeep Lahiri, vice president and program director, Specialty Surfaces. "We are excited to collaborate with NDS, a market leader in surgical displays, on this opportunity."
Superior image consistency over time from display to display instills greater confidence in the surgical team. The latest addition to the industry-leading Radiance brand, the new Radiance Ultra 27" utilizes NDS's proprietary Medi-Match™ color calibration technology, giving clinicians added confidence that the color of tissue and other anatomy is always rendered accurately and consistently over time from display to display. Each system is precisely calibrated to stringent specifications, enabling zero-latency, pixel-by-pixel color response correction in real time.
Intelli-guard backlight stabilization
NDS's Intelli-guard™ backlight stabilization system, in combination with Medi-Match™ color calibration, delivers superior image consistency from one display to the next over years of continuous operation. This consistency helps instill a greater level of confidence in the surgical team. Intelligent design features also include proximity-sensitive menu buttons, which illuminate when approached and in use, and then automatically dim to minimize visual distraction plus an integrated rear cable cover conveniently routes
cables for easy management.
"The Radiance Ultra 27" signals a new era in surgical visualization," said Karim Khadr, president and general manager at NDS. "As a manufacturer solely focused on medical innovation, we take great pride in enabling surgical teams to see more, learn more, and ultimately do more for their patients." With a slim design, the new Radiance Ultra can easily be installed in place of existing 26″ models on boom arms or surgical carts, and is available now.
*The highest output luminance at 6500°K color temperature, 900 cd/m2 (typical).
The new Radiance Ultra 27" from NDS will be on display at MEDICA, Dusseldorf November 16-19, Hall 10, Stand G14.
See the new era emerging at www.ndssi.com