Sponsored • Precise, affordable, and portable
A health testing platform that consolidates multimodal and multiplex testing to one device
Fluxergy envisions that a fully articulated democratized testing health system has the potential to reduce the likelihood and the ultimate severity of pandemics like Covid-19.
Our mission is to unlock the true potential of diagnostics to play a far greater and more important role in the early detection of diseases and ongoing monitoring of health status, where and when it matters most: at the Point-of-Care (POC).
We are developing a new multimodal/multiplex in vitro "health testing ecosystem", leveraging Artificial Intelligence ("AI") that delivers on what's needed to power the transformation to the Diagnostic Care model: precision, ease-of-use, and cost-effectiveness.
Under Fluxergy's vision for Diagnostic Care, fully functional, easy-to- use, and affordable "sample-to-answer" testing devices with multimodal/multiplex testing capabilities would be widely available on a distributed basis at various PoC locations, including doctors' offices, retail pharmacies, urgent care centers, and clinics. With a successful transformation to a diagnostics marketplace powered by a highly distributed, accessible and affordable health testing ecosystem, the diagnostics market could very well expand substantially: Imagine what the incremental market impact could be when new technologies-based product solutions such as the Fluxergy Health Testing Ecosystem enable providers, patients, and consumers at the PoC to routinely utilize highly advanced, easy-to-use, and low-cost testing platforms ubiquitously in sites ranging from traditional providers to pharmacies.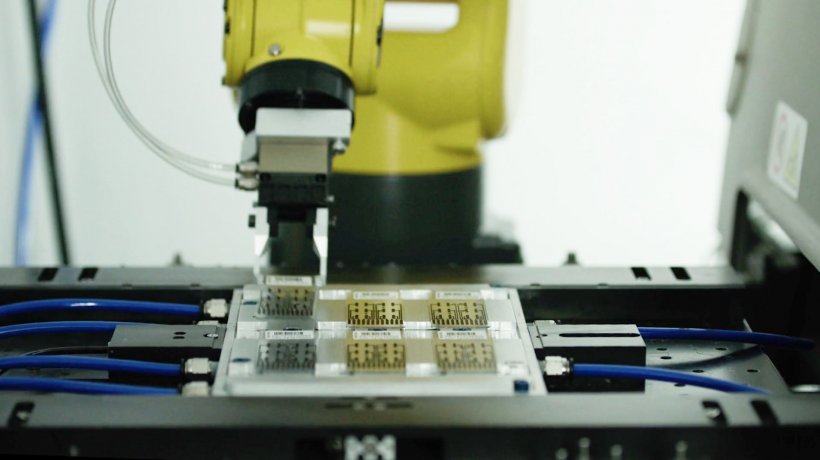 Unlike other existing PoC in vitro diagnostic technologies, which tend to focus on only one modality, such as either PCR or Immunochemistry assays, the FluxergyCard has been intentionally designed and is being developed to allow for the most comprehensive variety of assays and panels, including multiplex and multi-modal testing that could be designed and implemented together all on a single consumable card. These may include:

Fluxergy is developing infectious disease applications in both human and veterinary settings. We have launched this year our first product: a 1-Hour Covid-19 RT-PCR Test (CE-IVD)*. We are developing in vitro diagnostic tests for time-critical diseases such as infections and foresee a future in inflammation and kidney health panels.
Democratized testing with expanded test panels could help quantify key metrics for powering improved well- being, enhanced preventative care, and optimized monitoring of patients' progression with chronic conditions as part of Precision Medicine. Fluxergy is working to develop a simple to use yet highly sophisticated sample-to-answer diagnostic platform ecosystem that can be used for wide-ranging applications, including rapid multimodal identification and quantification of infectious diseases and blood chemistry tests with fully automated assays including PCR, immunochemistry, clinical chemistry, and cytometry. These applications have the potential to deliver rapid, comprehensive test results with reliability and accuracy that is comparable to central laboratories, with far greater time- and cost-efficiencies.
Ultimately, improving health and controlling costs depends on enhancing wellness, as well as the overall prevention, early detection and management of disease. Advancements in diagnostic testing technologies like those being developed by Fluxergy can and will play a major role in giving providers, patients and consumers the tools they need, at the PoC, to transform the concept of diagnostic and wellness testing to a far more powerful field of Diagnostic Care.
For more information, please visit fluxergy.com
Disclaimer: *Only Fluxergy Test Kit Covid-19 has been approved for CE-IVD and is available for any markets that accept CE marking as the valid regulatory approval. All other products or any other markets are For Research Use Only (RUO) and are not for use in diagnostic procedures.
Source: Fluxergy