Ziehm rolls out prototype for future of mobile x-ray
"If you want to compete in C-arms, you have to specialize," says Martin Herzmann with Ziehm Imaging.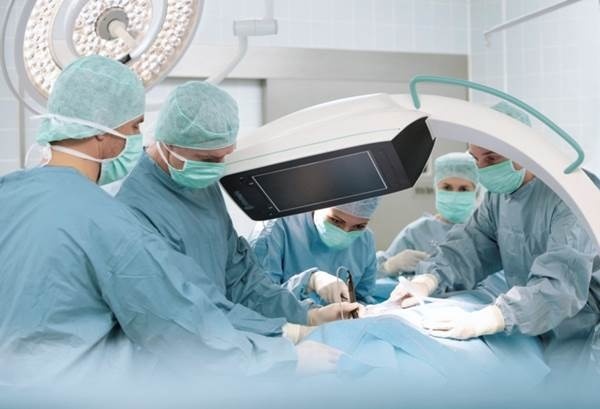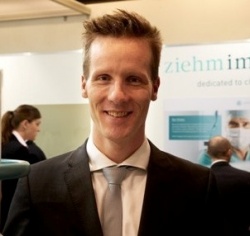 The company is so focused on mobile X-ray-based imaging that at ECR 2013 it is launching a YouTube channel dedicated to the Ziehm Vision line of C-arms.

More rewarding than a virtual view for ECR participants is a visit to see the newest expansion of the line, presented as a prototype, the Ziehm Vision RFD.

Bristling with an array of features expected only from floor and ceiling mounted radiology systems the Ziehm Vision RFD presents a mobile and flexible solution for hospitals and radiology clinics not ready to commit millions to build a fixed operating theater for interventional procedures.
The standout for this model of engineering "Made in Germany" is a four-axis motorization in a reduced footprint enabling vertical, horizontal, spin and orbital movements. There is also an astonishing braking speed with a pre-collision feature capable of stopping the C-arm at 1 cm even when it is in full motion.

The system features the maximum in its class with a 30 cm x 30 cm flat panel detector and a pulsed monoblock generator available in 7.5 kW or 20 kW performance. Ziehm Vision RFD also delivers a higher resolution than other C-arms with a 1.5 k x 1.5 k image matrix.
Unique to this prototype system, expected to be ready to ship in June 2013, is a liquid cooling system specially designed for demanding interventions.

Herzmann also details a series of features that he groups under the Smart Dose brand, which includes laser cross hairs to target before powering up, Object Detected Dose Control (ODDC) for optimized image quality even when an object is moving or on the periphery of the anatomy, and automated downpulsing to reduce the radiation associated with continuous fluoroscopy.
See SmartDose on you youtube or on the website.
More on the subject:
More on companies: