Unilabs diagnostic services
Established in 1987, Unilabs now has operations in 12 countries, employs more than 3,700 people, with 220 medical doctors, and presents the most comprehensive portfolio of diagnostic services, geographically covering

a most extensive area of Europe.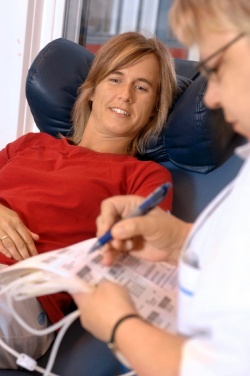 Unilabs integrates laboratory medicine, medical imaging, histopathology, assisted conception, and drug development services. 'The company is committed to providing efficient diagnostics with best in class procedures at the highest level of quality,' Unilabs explains. Its clients include public and private healthcare providers (hospitals, clinics, general practitioners, occupational health units), county councils, the general public, insurance companies, the pharmaceutical industry and clinical research organizations.
European partnerships
As the leader in outsourcing in Europe, with more than 200 diagnostic contracts across the continent, Unilabs says that it has proved itself a reliable healthcare partner under different models in different countries. 'Among its public and private partners all over Europe we find city councils, physicians – to whom Unilabs offers electronic prescription in selected markets, public and private hospitals and clinics, as well as walk-in patients, for whomthe company strives to offer a pleasant experience every time they walk through the doors of one of its hundreds of sample collection centres.'
Whenever joining with partners, the company says it has delivered measurable results and, to underline this, presented the following examples:
• 'In collaboration with the Oncology department in the County of Sörmland Sweden, Unilabs could shorten administration times for lung cancer patients by offering reliable result times, tailoring services to the needs of the healthcare organisation and patient, thus enabling physicians to be confident that the histopathology results are available when the patient is scheduled to visit the clinic.'
• 'At the Wirral Heart Support Centre in the UK , Unilabs succeeded in offering more effective patient-centred care following the installation of a point-of-care testing service. Clinical decisions about treatment and medication can now be made in a single visit, delivering lower costs per healthcare episode and leading to improved health outcomes.'
• 'Unilabs´ Mammography Department at St Göran´s Hospital in Sweden offers a holistic approach to breast patients. Every day, 300 women are received for a breast screening. All these patients will be closely followed from screening through the diagnostic procedures and clinical actions until, if necessary, the cancer finally is extirpated by surgeons.'