IVD Market
Santa's bag full of cash
We are seeing great priority shifts in China's funding for R&D and manufacturing expansion. Even the agency responsible for selecting the recipients has changed, Jie Ren reports from the Beijing-based market analysis consultancy Whitney Research Inc.

Report: John Brosky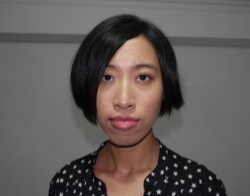 Under which tree will Santa Claus leave a gift? To develop Chinese manufacturing capabilities the Ministry of Science and Technologies, since the mid-80s, has awarded grants from the National '863' programme. In the past decade medical devices, and particularly in vitro diagnostics (IVD), gained very large grants for R&D and to expand production.
Initially, products were mostly copies of multinational automated chemistry analysers and immunoassay analysers, with perhaps hundreds of domestic companies introducing automated chemistry analysers – although not too competitive in the high-end large city hospitals; mostly they competed with other Chinese firms in second tier cities and lower class hospitals with few patients and samples. They could not replace imports – despite huge expenditure.
Asked why it was suddenly introducing automated chemistry analysers, one firm replied that the market was hot for them. 'It must be,' it explained, 'look at all the companies getting into it.' China's scientific market research is still not very scientific.
Into which Christmas stocking will molecular fit?
Molecular is a newly focused phenomenon. In China, PCR (Polymerase chain reaction) was first clinically introduced in the '90s, but a lack of skilled labour and lax regulations brought many false positive results – primarily from contamination. The Ministry of Health banned the clinical use of PCR and, in 2002, released strict clinical PCR lab regulations: clinical PCR labs and technicians were to be Ministry of Health certified. As of April 2014, about 1,800 certified clinical PCR labs nationwide have reported clinical results – from multinational and Chinese equipment and reagents – reaching reasonable standards.
Despite heavy regulations, lag time for CFDA and for the Ministry to modernise alongside newer technologies, the still comparatively small molecular diagnostic market has experienced rapid growth. We expect well over 20% in the next several years, driven by healthcare reform, an aging population and improved test payment capabilities.
China's 12th five-year plan lists molecular diagnostics and companion diagnostics as significant development projects, and will establish 30-50 clinical translational medicine centres nationwide, and build 30-40 bio-pharmaceutical development and industrialisation bases for antibody, vaccine and diagnostic reagents development, as well as cultivate 10 leading enterprises.
Today, PCR-based diagnostic products still dominate China's molecular market, of which infectious disease tests, particularly HBV and HPV are primary products. Most domestic manufacturers focus on PCR tests using established technologies.
HIV and HBV molecular tests are now required for blood screening. ELISA, widely used for these, showed lower sensitivity. Promoting a nucleic acid test for blood screening, the National Health and Family Planning Commission aims to have 100% nucleic acid tests in Beijing and Shanghai, 80% in east China, 70% in middle China, and 60% in West China, all by 2015. Blood screening test reagents are registered in the CFDA drug department, with very strict requirements. Thus the blood screening nucleic acid test market has few players, including Roche, Novartis (Chiron), Shanghai Haoyuan, Kehua, and Daan. Gene sequencing, with major clinical use in prenatal testing, In 3-5 years, the net manufacturers' revenue from prenatal tests will be around $600-700 million annually. Gene sequencing for cancer and genetic disorders is also accelerating. Companion diagnostic tests have already seen rapid growth, according to our interviews with lab leaders in Class III hospitals.
Molecular diagnostics requires skilled professionals and expensive instruments, which limits their market in lower level hospitals. Cost effective, easy to operate point of care (POC) products will expand the lower level market for molecular diagnostics, as well as show up in satellite and specialist labs.
More molecular automation and integrated instruments are the future trends for large labs but the number of healthcare institutions outside large city hospitals increases exponentially. Again, many foreign companies are collaborating with Chinese firms to take full advantage of the market.
Enigma Diagnostics, with a very impressive molecular POC offering, has teamed with the reagent firm Leadman to enter the market from which Cepheid has out-priced itself. UStar, which we identified as a top prospect to the Gates Foundation and FIND (Foundation for New Innovative Diagnostics) in Geneva, has an interesting technology for molecular POCT and is now directly invested in by Gates and Lenovo to broaden the UStar product portfolio.
Many interesting developments in molecular POCT are progressing, primarily with overseas Chinese financially supported to bring innovation to Chinese firms. These innovative molecular diagnostic companies are the new darlings of the Chinese funding programmes as well as independent foreign investors.
Overall, the molecular diagnostic market is very lucrative in China. Nonetheless, some obstacles still exist – registration possibly among the first. All class II and class III products not on the exemption list must do clinical trials in China. The China Food and Drug Administration (CFDA) rules require imported products to be registered in their home countries before applying for CFDA approval.
Therefore, joint venture and collaboration with domestic companies has been a way to expedite Chinese market entry. Both Illumina and Life Technologies recently chose to expand their China gene sequencing market through local partnerships.
After 20 years of PCR, gene sequencing faces a similar situation in China. Gene sequencing began with prenatal testing in 2011. Early this year, CFDA and National Health and Family Planning Commission (which now includes the former Ministry of Health) banned clinical use of gene sequencing, but requested applications for an experimental centre and began to take applications to register products one month later. To date, no experimental centre has been approved and only BGI received CFDA approval, in a quite speedy fashion, for gene sequencing for clinical diagnostic purposes. Daan received their sequencing approval in November 2014. Several other gene sequencing companies have applied. Foreign gene sequencing products must first be approved in their home country and only Illumina, which approached China by collaborating with local firms, has received home country approval.
The Health and Family Planning Commission is encouraging class III hospitals to purchase domestic medical instruments, empowering the country's Association of Medical Instruments to select high quality, competitive domestic medical instruments and reagents – finally creating a catalogue and evaluation system as a purchasing reference.
This started with X-ray and ultrasound machines and biochemistry analysers. Selection standards include 60% technical performance, 20% professional opinions and 20% company performance, plus company size, sales volumes, market share, financial condition and service. This policy may also increase merger and joint ventures between foreign companies and domestic companies.
We think we see a shift in the government monetary awards to manufacturers, in keeping with other reforms that President Xi has prioritised. If followed, grants will no longer go to mediocre establishments with 'relationships', but will be based on real innovation and technological merit. Collaborating with foreign companies will be encouraged – so, as a prospective grantee or grantee partner, you'd better watch out. Just being mediocre will not make it. Just be 'good', for goodness sake.