Ultrasound steps up for emergencies
You never know what you're going to see in the Emergency Department (ED); but, more and more the first evaluation of a trauma patient's condition will be with ultrasound.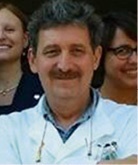 It is easily the most portable and accessible imaging technology, perfectly adapted for the front line of healthcare where 'fast' is the first requirement. Simply put, the conventional diagnostic imaging modalities of computed tomography (CT) or magnetic resonance imaging (MRI) take too long and put patients at risk by requiring that they are transported away from close monitoring in the ED and, in addition, expose them to radiation in the case of CT, or sometimes toxic contrast agents in the case of MRI.
Now Hitachi Aloka, one of the pioneering companies to introduce an ultrasound platform, has built a new system called Arietta from the ground up, to bring advanced functions and higher image quality in a lighter, highly mobile platform to give a greater range of tools to people on the front line in the ED.
'This system can go anywhere in the hospital, and we use it routinely in my area for abdominal exams, but it can also be used in Emergency because it makes it much easier to have a higher confidence for diagnosis,' explained Fabrizio Calliada MD, professor of radiology at the University of Pavia who practices at the San Matteo Polyclinic.
The most routine, and critical, exam in the ED is called FAST (focused assessment with sonography for trauma), which seeks to rapidly detect any bleeding in the peritoneal, pleural, or pericardial regions. Anyone trained in this exam is going to see and decide faster, thanks to the higher image resolution and the new abdominal transducer on the Arietta system, said Calliada. 'It is the first thing that needs to be done, and this probe makes it very easy to do that.'
These capabilities come from a re-engineering of the ultrasound architecture, which combines proprietary technologies for multi-layered crystal transducers that send and receive the sonic pulses with minimal energy loss, increasing both sensitivity and image clarity. The Compound Pulse Wave generator shapes waveforms to increase the signal to noise and enhance resolution. Unique technology for pixel focusing provides an industry-leading delineation in the region being studied.
The more advanced functions available on the Arietta platform for ED staff would come into play during follow up exams once a patient has stabilised after treatment.
Calliada cites as an example – contrast-enhanced ultrasound exams that can now be more confidently performed in the ED. 'Contrast creates the possibility to see trauma, to see lesions inside the parenchyma, or the liver or spleen, or else to confirm or clarify the nature of any injury to internal organs. It becomes easier to detect with this advanced system than with a baseline ultrasound system.'
Other trauma patients who could benefit from this exam include younger patients, as it can avoid the need in some specific conditions for a CT exam, such as in the case of a child with an abdominal injury who is not otherwise in trauma.
A specialist in abdominal exams, who sees up to fifty patients on some days, the professor said his own preference for the Arietta system is with the new transducers. 'I do a very specific exam of the renal arteries that requires very deep penetration with ultrasound. Excellent image quality and very good Doppler, even at very low frequency, is mandatory. With Arietta, this exam becomes possible because it provides very clear images, even when we are going very deep, which is required more and more because in everyday practice it's becoming common to see patients who are larger, even obese.
'Previously we would use MRI, of course, but it's so expensive we can now turn to ultrasound because we can capture images easily, even in the largest patients. It provides a very good alternative.'