News • Temperature range from 0°C to -85°C
Ultra-freezers for safe vaccine and sample storage
Temperature control equipment and systems company Lauda is expanding its portfolio with its new Versafreeze product line. This consists of high-quality ultra-freezers which have been optimized for the extreme requirements of deep-freeze storage.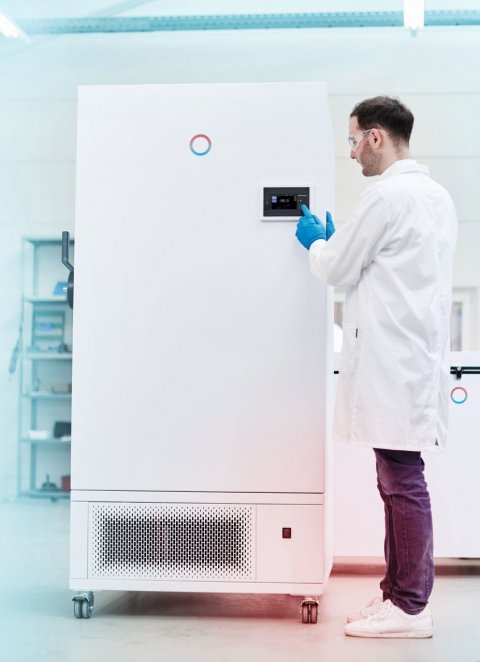 The manufacturer thereby meets the requirements of vaccine producers, pharmaceutical service providers, vaccination centers and universities for the safe storage of temperature-sensitive corona vaccines and valuable medicines, chemical substances or biological samples. Temperature range is from 0 to -85°C.
Versafreeze freezer cabinets and chest freezers use a combination of vacuum insulation panels, thermofoil and diffusion-resistant foamed polyurethane insulation to protect against warming. This high-grade combination enables economical energy consumption, an excellent temperature homogeneity and consistency as well as short pull-down and maximum warm-up times. The insulation is also thinner with the same or even improved properties, leaving more space for the chamber. Component suppliers include va-Q-tec (vacuum panels), Embraco (compressors) and Störk (controllers).
The deep-freeze appliances offer maximum sample reliability even in the event of a power failure, thanks to long thawing times. The integrated accumulator ensures that the actual temperature display and alarm functions are maintained for a period of up to 60 hours. Locking systems right through to the individual drawer and inner compartment protect high-value and critical samples against tampering and access. New features also include operation via an intuitive, modern touch display with a wide range of setting options, password-protected access rights and secure monitoring. This allows critical values of the ultra-freezers to be checked and controlled independently of the location and appliance.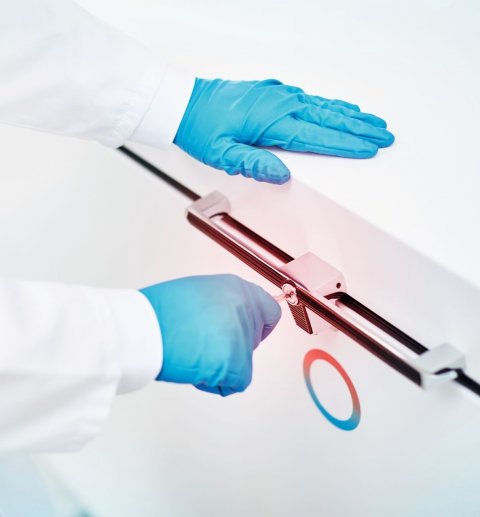 Optional equipment is a safety cooling system for added safety. These systems protect against an uncontrolled temperature increase by keeping the chamber temperature constant at a freely definable value (-70 to 0°C) through the controlled addition of LN2 or CO2 in the event of a failure of the appliance cooling system. LN2 is always used when the stored materials may not come in contact with CO2. Safety cooling systems include an accumulator which supplies power to the safety cooling system and the alarm module. An optional data logger for external control and recording of the chamber temperature is also available.
Upon request, the deep-freeze appliances can be equipped at the factory with additional options to increase safety and performance. In addition to an optionally selectable water cooling system, drawer sets, appliance-specific factory certificates, plug-in units for boxes, microtiter and DeepWell plates are available to make optimum use of the chamber of the deep-freeze appliance. Special equipment and customized accessories can be flexibly manufactured in the company's in-house sheet metal processing shop.
Source: Lauda Dr. R. Wobser GmbH & Co. KG