Trial to raise awareness of gender and CVD
More women than men die of cardiovascular disease (CVD) every year, yet females receive only 33% of angioplasties, stents and bypass surgeries; 28% of implantable defibrillators, and 36% of open heart surgeries.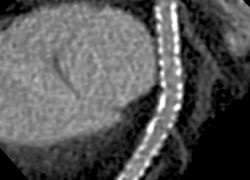 Looking at this situation, Abbott, which produces the Xience V Everolimus Eluting Coronary Stent System, is involved in a clinical trial - in Europe, Asia-Pacific, Canada and Latin America – to study the stent's safety and effectiveness in women patients who have untreated coronary artery lesions.

The first patient to enrol in the trial, called Xience V Spirit Women, has been operated on in Argentina, by Liliana Grinfeld MD, at the Italian Hospital in Buenos Aires, Argentina, who reported that the stent system had performed well, and that the patient will be checked for up to five years.

Abbott reports that the trial will focus on '…specific aspects of women's health in relation to coronary artery disease, such as general awareness about the disease, symptoms at time of presentation, referral patterns, and hormonal menopausal status.'

The trial's principal investigator, Marie-Claude Morice MD, at the Jaques Cartier Institute, in Massy, France, commented that it is 'tragic' that women amount to just 25% of participants in all heart-related research studies, and added that the trial had the potential to enhance access to CVD therapy by increasing their and their physicians' awareness.