Tomosynthesis sessions at RSNA 2010
Report: Mark Nicholls
It's been around for decades, re-emerged in the '90s and, today, experts see a bright future for tomosynthesis technology. Thus its progress and future developments, plus specialist uses (e.g. breast) will be a particular feature at the Radiological Society of North America scientific assembly and annual meeting in Chicago this year.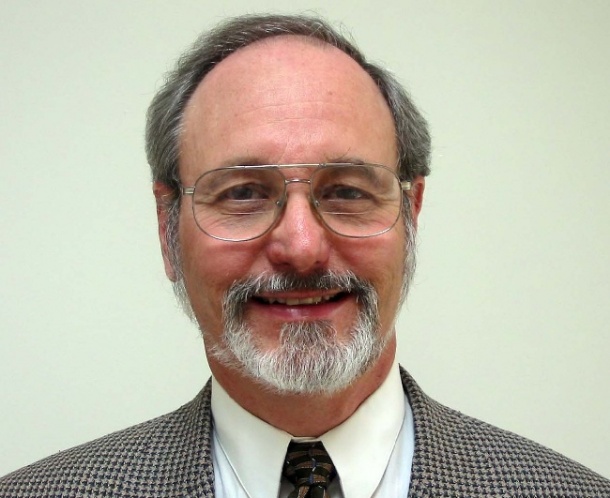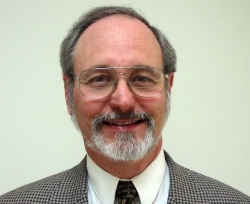 Digital tomosynthesis is a technique to produce slice images using conventional X-ray systems, but it is a refinement of conventional geometric tomography in that they system allows an arbitrary number of in-focus planes to be generated retrospectively from a sequence of projection radiographs acquired during a single motion of the X-ray tube.
In the 28 November session, Advances in Digital Tomosynthesis - From Physics to Clinical Application: Overview of Tomosynthesis, Dr Martin Yaffe will focus on the basic concept of tomosynthesis and its differences from CT, as well as technical issues that influence image quality and its clinical value.
Dr Mitch Goodsitt (University of Michigan) will present the History and Development of Tomosynthesis, while leading expert Dr James Dobbins (Duke University, Durham, NC) will focus on its future. This will cover state-of-the-art tomosynthesis imaging, commercial implementation and FDA approval of tomosynthesis devices, future work in reconstruction algorithms and dose optimisation, translational issues in breast and chest tomosynthesis, translational issues in radiation oncology applications of tomosynthesis and translational issues in computer-aided detection and diagnosis with tomosynthesis.
Invented by Dutch neuroradiologist and electrical engineer George Ziedses des Plantes in the 1930s, tomosynthesis underwent various periods of development but suffered a marked reduction in research and development in the later '80s because there were no suitable digital detectors and also the rising popularity of CT.
However, late in the '90s came a rebirth due to the development of flat panel digital X-ray detectors and the application of tomosynthesis to full-field breast imaging, pioneered by Loren Niklason and Daniel Kopans (Massachusetts General Hospital, Boston); the application of tomosynthesis to small-field breast imaging pioneered by Richard Webber (Bowman Gray School of Medicine, Chapel Hill, NC); and the application of tomosynthesis to chest imaging by Dr Dobbins and team at Duke University.
Speaking of its 'fascinating history' Dr Goodsitt said that some scientists today describe tomosynthesis as a form of limited angle computed tomography, but he added: 'The advantages of tomosynthesis over CT are better spatial resolution in the imaging plane and lower radiation dose. A disadvantage of tomosynthesis relative to CT is poorer spatial resolution in the depth plane,' adding that there are further developments ahead in the field of tomosynthesis.
Tomosynthesis for imaging the body (chest, knee and legs) received FDA approval in 2006 and, as recently as 24 September this year, the FDA's Radiation Device Panel voted in support of Hologic's pre-market approval (PMA) application for their tomosynthesis breast imaging system. Full FDA approvals for the Hologic system and other manufacturers' systems are anticipated in the near future.
'Promising new developments in tomosynthesis include contrast enhanced (DSA) applications and multi-modality applications, such as combined tomosynthesis and automated ultrasound, combined tomosynthesis and nuclear medicine (SPECT) imaging and combined tomosynthesis and optical imaging,' Dr Goodsitt pointed out. 'The future is bright for tomosynthesis technology.'
On 29 November, Dr Joseph Lo (Duke University) will lead the session Breast tomosynthesis: Physics Optimization for Clinical Translation. Key learning objectives will be to understand how radiographic technique affects dose and image quality of breast tomosynthesis; identifying issues with breast compression for tomosynthesis versus mammography; and highlighting other physics research affecting the clinical translation of breast tomosynthesis, including scatter and noise compensation, image display and computer-aided detection.
Other speakers include Dr Michael Flynn on Skeletal Tomosynthesis Imaging and a look at how the orientation of bone structures influence contrast in tomosynthesis examinations; James Mainprize on Filtered Back-projection for Tomosynthesis; Stephen Glick on Methodology and Algorithms for Breast Tomosynthesis; and Daniel Kopans on Digital Breast Tomosynthesis.