Data sharing
The LAW of the Lab
First they fixed the cables to hard-wire a faster data transfer from laboratory instruments. Now a coalition of the largest manufacturers of lab equipment for patient diagnostic tests have agreed on shared protocols for how software should report results. This is the first update to international standards in 20 years.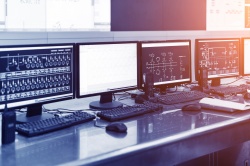 'Past standards left too much room for interpretation and had a Baskin-Robbins 31 Flavours outcome, where each vendor had a different implementation,' said Serge Jonnaert, from the sponsoring organisation the IVD Industry Connectivity Consortium (IICC).
The resulting set of standards, called the Laboratory Analytical Workflow (LAW), has been documented and published by the non-profit, open platform association Integrating the Healthcare Enterprise (IHE). The new LAW integration profiles were recently tested for true interoperability of data sets among diverse vendors at the IHE Connectathon 2015 held in Chicago. Lab vendors who have certified their equipment conforms to the new standards include Abbott Diagnostics, Beckman Coulter, Impeco, Omnilab, Orchard Software, and Siemens Healthcare.
'We expect more vendors to come online as customers demand conformance to the IHE LAW profile,' Jonnaert said.
Members of the consortium who will test IVD analysers at upcoming Connectathons in Europe, Japan or North American include Becton Dickinson, bioMérieux, Data Innovations, Hitachi, Ortho Clinical Diagnostics, Roche Diagnostics, Samsung, Sunquest Information Systems, and Systelab Technologies.
After grinding its way through five years of arcane processes with IT engineers, the new lab standards promise a new era of open exchanges of data with plug-and-play connectivity among analysers, middleware and laboratory information systems.
A key piece in this puzzle was the first milestone marked by the ICC, at the European Connectathon 2012 in Bern, Switzerland, when companies demonstrated a successful switch from serial cables for transmitting data to a transmission control protocol (TCP) internet protocol (IP) communication port.
Most lab instruments to that point, and many still today, were running on what some may remember as the clunky 9-pin printer cables that had to be screwed onto the back of a computer. In most cases laboratory results were being communicated at the extremely low-bandwidth rate of 9600 baud, for those who remember what a 'baud' is. Now instruments can send data at the blistering speeds that TCP/IP allows.
Thanks to the successful testing of the interoperability profile at the Connectathon 2015, in July, 2015 the Clinical and Laboratory Standards Institute (CLSI) said it had begun development of a standard on next generation in vitro diagnostic (IVD) instrument interface.
The new standard, to be called AUTO16, based on the IICC/IHE work around the LAW profile, will improve IVD instrument connectivity by defining an interface that is more consistent across instruments and leverages the faster connectivity protocols and network technologies.
The Institute specifically highlighted the deep work undertaken by the consortium of manufacturers with IHE to develop the necessary use cases, transactions, data flows, and Health Level Seven (HL7) messaging conventions and definitions.
Additionally in July, the IICC work was boosted by an endorsement from the European Commission that selected 27 IHE Integration Profiles to be part of the eHealth European Interoperability Framework that can be referenced in public procurement tenders in Europe.
Among the 27 is the LAW profile, and the specification of conformance to the LAW is one of the key endpoints among manufacturers for the work of the jointly sponsored IICC. According to Jonnaert, 'LAW substantially reduces connectivity installation cost and time, improves integrity of patient data, and standardises the data flow of IVD, which have been key pain points for laboratory customers for many years.'
'Using LAW for specifications in requests for proposals is certainly our expectation. It benefits the customer to do so, reducing complexity and unpredictability as it comes to large, multi-vendor laboratory projects,' he said. 'The plug-and-play dimension to this assures that connectivity and interoperability will become a negligible cost component.'