The flat seca 874
The new seca 874, a highly mobile electronic flat scaless is ideal for weighing infants, children and adults, the manufacturer reports. Healthcare consultants and development aid workers in particular will appreciate the reliable scaless's performance in on-site mass screenings. The double display of the measured weight was especially designed to satisfy their requirements.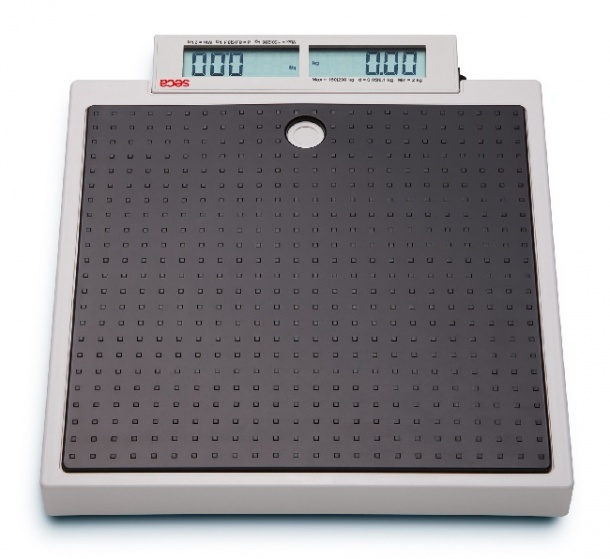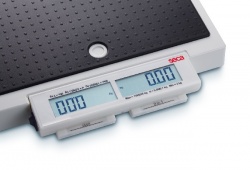 The characters appear right-side-up in the two displays for simultaneous reading by the healthcare professional and patient. The uncalibrated scaless has a weight capacity of 200 kg/440lbs.
A baby can be weighed while held by its mother, because the mother-child function deducts the mother's weight. The seca 874 displays weights of up to 150 kg/330 lbs. in increments of 50 g/0.05 lbs. and higher weights in 100 g/0.1 lbs. increments. The robust function keys on the front of the scales guarantee simple operation with a tap of the toe.
During transport, the start button can be disabled to keep the scales from being turned on inadvertently. An automatic switch-off function also prevents unnecessary energy consumption, seca points out.
The battery enables use of the seca 874 anywhere and, due to a bubble level and four leveling bases, the scales can be set up on any surface. The large base also ensures that the scales remains secure and stable.
Lightweight (about 4 kg) and with integrated handle, the scales can be safely transported in the seca 421 carrying case.
In addition, the seca 874 can be combined with the stadiometer seca 217 and adapter element seca 437 into a complete weighing and measuring station. The carrying case seca 414 provides plenty of space for all these parts.