Article • Change Management
The digital age in diagnostics dawns
Pathologists in Utrecht step away from the microscope as the first fully digital workflow goes live for primary diagnostics. 'The whole world wants to stop by and see the show,' said Paul van Diest MD, who leads the Department of Pathology at the Utrecht University Medical Centre.
Reprot: John Brosky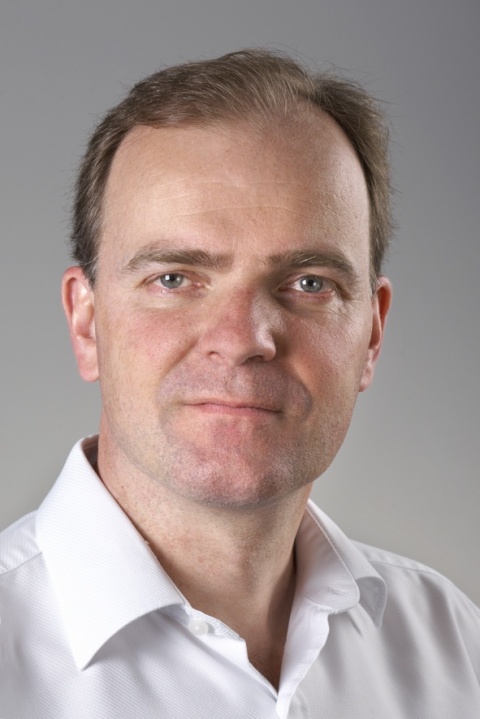 Why? In March 2016 the centre began to run a fully digital workflow for primary diagnostics. The centre is now overwhelmed with requests for visits.
It was a bold move into the digital age where van Diest convinced the University Medical Center to roll forward the next five years of capital spending for the pathology department to pay for the new system in the first year. 'We replaced the old scanners, we set up a completely new server architecture and a workflow system, so that we can now do the diagnostics in a different way,' he said. 'For primary diagnosis we no longer use the microscope, we are looking at a digital image on a screen.'
'I can not give you a precise percentage because, during this transition period, we haven't logged any numbers, but my gut sense is that at least 90%, possibly as much as 95% of the diagnostic work, is now done in a completely digital way, which I think is pretty good for the first month.'
In May 2016, a highlight of the European Congress of Digital Pathology in Berlin will be a Roundtable Session on 'Digital Pathology Workflow Integration,' where van Diest will share with fellow pathologists his pioneering experience and some lessons learned. 'Change management will be my first bullet point,' he said during our interview. 'Stepping away from the microscope is a revolution for the average pathologist, so you have to make sure you have everyone on board to do something this radical. This means influence and involvement, the key terms.'
It's about the people you need on-board to help with project management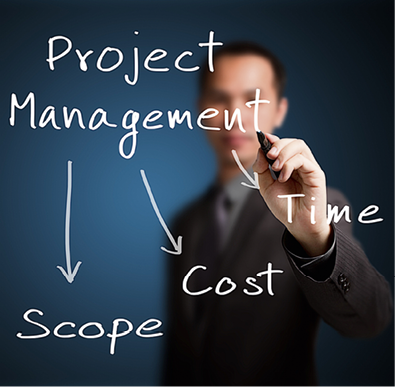 'My second point will be to make sure you get the right stuff, because it's difficult to make an optimal system with the wrong stuff,' he said with a laugh, adding that 'It's not just about the hardware, it's also about the people from the company, who you will need to have on-board to help with project management, because it is very complicated to bang this down.
'Then it becomes important to design upfront exactly what you want,' van Diest advises. 'This sounds obvious, but you need to get the design really right – the architecture for the system. To know what you want to have in the end becomes critical at the beginning.'
Following a pan-European tender, the Utrecht pathologists selected a line of scanners from Hamamatsu Photonics of Japan and a workflow informatics system from Sweden's Sectra. The conversion, over five months, to digital for diagnostics was less a revolution than an evolution for the pathology group in Utrecht, which has been regularly handling digital images with an archiving system set up in 2007 for the retrieval of old cases, whether for comparative study, for research or education.
Thanks to this early experience with archiving, the Utrecht group was also prepared for the massive storage challenge the new digital diagnostics system presents. Reaching 800 terabytes the archival system was pushing the internal capacity. 'We had a chance to be part of a bulk central storage initiative at this big academic we are part of, so we joined as a customer,' the professor explained. 'The archives were transferred to the new system, which he said is safer, more secure and more affordable than maintaining a dedicated storage facility. Also, it is faster: flashing requested images on the screen in seconds, rather than in minutes.
Challenges and compromises
For primary diagnosis we no longer use the microscope, we are looking at a digital image on a screen.

Paul J van Diest MD
If the transition to working digitally has been fairly smooth, there remain both challenges and compromises. 'There are things that are simply not possible for digital processes yet,' van Diest pointed out. 'Here we simply go back to the slides. It is always possible to return to the slides. This does not mean the images are not good. It may be a difficult case. We certainly don't force someone to do a diagnosis in a digital way only to make a wrong diagnosis.'
There also remains the controversy of depth-of-view on digital slides versus the microscope view, which he said is 'a compromise we have to live with today'. 'We'd prefer to have three to five focus layers within every image. Yet that increases scan time by a factor of three to five, and increases storage requirements by a factor of three to five. This is something we simply cannot afford, both in terms of time and financially in terms of storage.'
Now that the diagnostic system is operational, the next stage is optimisation, working through what he called a long wish list that will keep the vendor companies busy for the next three to five years. The group, he said, is also keen to begin implementation of image analysis algorithms. 'The one we will start with, one we have developed ourselves, are algorithms for the recognition of mitosis, something very important in cancer diagnostics that is now done in a subjective way. By using algorithms it can be done more quickly and more reliably,' van Diest pointed out.
Pleased by the high level of interest in visits, van Diest added: 'We are pioneers here. We had to invent the wheel, which means that other people who plan to do this will probably be able to do it slightly faster, perhaps better, and likely in a cheaper way than us.'
Profile:
Paul J van Diest MD, took charge of the Department of Pathology at the Utrecht University Medical Centre in 2003. He is a full professor at the university's medical school where, to date, he has personally supervised 57 PhD theses. He is also an Adjunct Professor of Oncology at the Sidney Kimmel Oncology Centre at Johns Hopkins in Baltimore, Maryland, USA, and serves on the editorial board of 23 international journals. Professor van Diest has also served as president of several international societies and published more than 600 papers in peer-reviewed journals.