The chronic lack of donor organs
4,500 scientists, transplant teams and related social groups from 94 countries gathered in Berlin for the International Congress of the Transplant Society.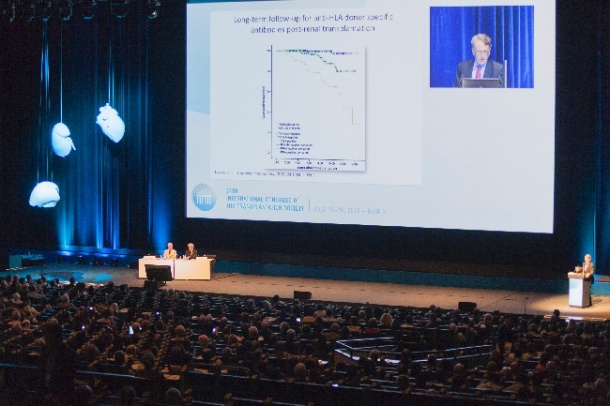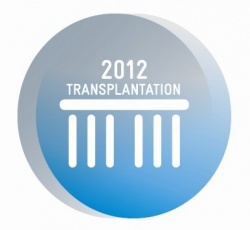 During the 24th International Congress of the Transplant Society, Dr Beatriz Dominguez-Gil, from the Spanish Transplant Organisation emphasised (see interview) that early identification of potential organ donors is crucial for deceased organ donation rates. This argument was also supported by a small, non-representative study 'Detection of potential donors in hospitals without neurosurgery in Bavaria, Germany', from the German Organ Transplantation Foundation (DSO), presented at congress by Dr Angelika Eder. Fourteen hospitals without a neurosurgery department had an in-house coordinator established on a regular basis to detect and analyse potential donors. Preliminary results: the implementation of an in-house coordinator increases awareness of identifying potential donors, resulting in a moderate increase of potential.
Psychological training of ICU staff appears to be very important. In her thesis, German psychologist Annett Pöpplein analysed the training and education of staff on the donor-transplant coordination teams in Spanish ICUs. Presenting her results at the Congress she underlined that, in Spain, major emphasis is put on adequate staff training to identify stress reactions correctly and emotionally stabilise family members while interviewing on organ donation. In her lecture she also suggested that this may be a key to receiving a positive feed-back for an organ donation agreement - in Spain family members are always asked for permission for organ retrieval even though they have a presumed consent policy.
These arguments were also considered in the readjustment of the German transplant legislation adopted by the Bundestag in May 2012. The new legislation foresees inter alia that every German hospital with an ICU must have at least one in-house coordinator responsible for organ donation organisation. Professor Wolf Otto Bechstein, President of the German Transplantation Society and head of the Department of General and Visceral Surgery at the Johann Wolfgang Goethe University in Frankfurt am Main, also confirmed that special training on how to approach and care for the bereaved families is planned for organ donation coordinators. With the German medical association, the Transplantation Society has already developed a curriculum for organ donation coordinators. If the new German legislation and its measures can withstand the organ transplant scandal – and in the long run enhance the preparedness and raise agreements towards organ donation in this country – as observable in Spain during the past two decades – remains to be seen.