Article • Cutting-edge
Taiwan companies present latest equipment advances
The healthcare system of Taiwan, renowned for its ability to tackle challenges, has held up very well during the COVID-19 pandemic. To underline the nation's role as a healthcare innovator, the Taiwan External Trade Development Council (TAITRA) presented several of the most promising companies and their products in an exclusive webinar. The event showcased cutting-edge technologies as well as creative approaches to everyday medical problems – one of the most pressing being the COVID situation.
"Over the past decade, medicine and technology have joined hands to help change people's lives", said Walter Yeh, President & CEO of TAITRA in his introductory remarks. "Driven by the COVID-19 pandemic, Taiwan's dynamic medical industry has shown its innovative power." Among the key strengths of the nation's industry are robotic surgical solutions, medical IoT applications and telehealth, which play an increasingly important role during the pandemic. "Extraordinary times come with extraordinary opportunities", Yeh stressed. "COVID-19 may constrain our physical interaction but it does not constrain our capacity for innovation."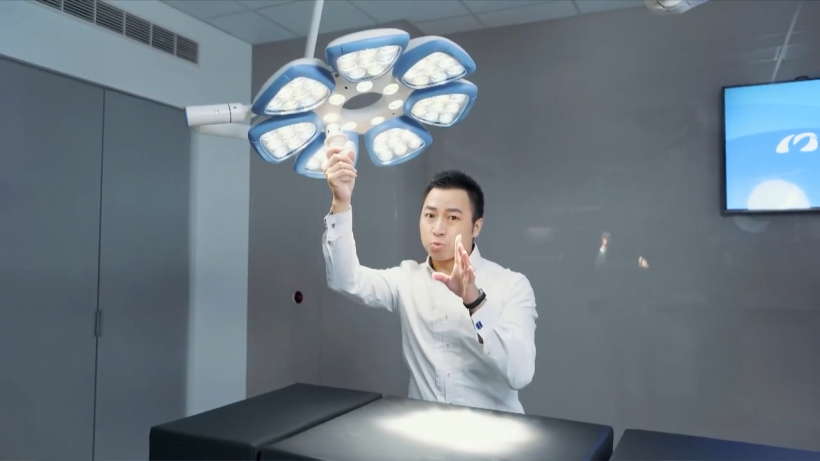 Source: Mediland Enterprise Corporation
Mediland Enterprise Corporation
Taiwanese Mediland Enterprise Corporation, the first to present their product portfolio, was ready to prove Yeh right. International Sales Manager Ray Yang focused on the manufacturer's surgical tables and lights. "The modular design of our tables allows for a wide range of applications. The construction provides high stability while being lightweight. Our smart link technology makes it easy to re-arrange the tables to fit the situation in the OR." Accessory modules include kidney elevation, drain pans, layouts for better C-arm placement and more to customise the tables. While high-end models come with sophisticated remote-control capability with presets for different users, the company also offers more basic versions with manual controls designed for use in the military, in disaster areas or developing countries where uninterrupted power supply is not guaranteed. Honouring this innovative approach, the Ares8000 model surgical table was recently awarded the Taiwan Excellence badge from TAITRA.
Key strengths of Mediland's surgical lights are high stability, easy maintenance and, first and foremost, superior optical performance due to ORLED technology. Premium models feature a customisable flower-inspired design, sensor-assisted hands-free controls and motors for power assisted suspension arm movement.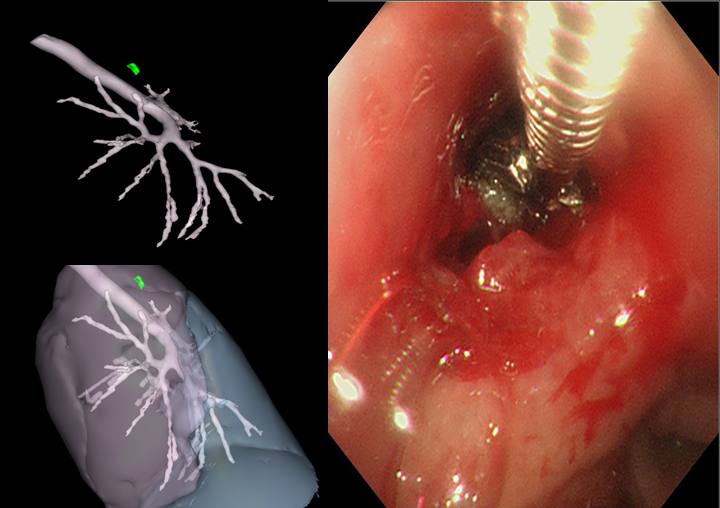 Source: MedicalTek Co., Ltd.
MedicalTek Co., Ltd.
Adding a third dimension to endoscopy images is the main purpose of MedicalTek's product line. A recurring winner of the Taiwan Excellence award, the company once again succeeded in evolving their MonoStereo visualisation system by adapting to current developments. "Converting 2D endoscopy images into 3D adds a sense of depth which leads to increased precision and therefore patient safety in minimally-invasive surgeries", said Nick Liu, Director of Marketing and Sales for MedicalTek. Since endoscopes with 3D lenses are not used in every hospital and, for some specialties, are entirely unavailable, the MonoStereo system can provide a cost-efficient solution. Instead of purchasing expensive 3D endoscopes, hospitals can use the box to convert the image signal from existing equipment. Depth intensity can be adapted in 5 levels to accommodate staff with less 3D experience and avoid dizziness. The system is compatible with most 2D endoscope brands, the manufacturer adds.
During the COVID-19 pandemic, the need for bronchoscopy has increased significantly. However, bronchoscopes with 3D capability are not yet available, Liu explained and added that "at the moment, our system is the only way to perform 3D bronchoscopy."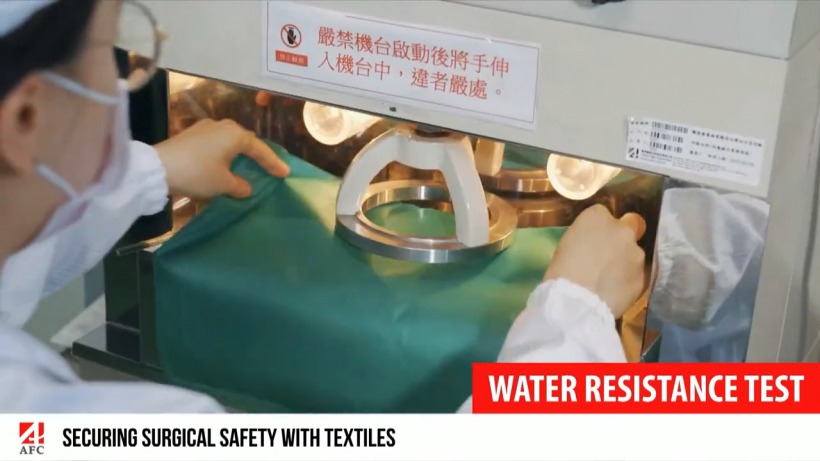 Source: Asiatic Fiber Corporation (AFC)
Asiatic Fiber Corporation (AFC)
Another industry that saw an upsurge in demand due to COVID is personal protective equipment (PPE). Thus it made sense to present Asiatic Fiber Corporation in the manufacturers' line-up. Specialising in PPE and surgical textiles, the company offers a wide range of protective gowns, coverings, masks, gloves, goggles and more to reduce the risk of contamination and hospital-acquired infections (HAI).

Will Chiang, Sales Manager at AFC, showcased the thorough multi-step procedures the company's fabrics undergo to provide anti-infective properties and the ability to be cleaned and sterilised in the hospitals' washing machines and autoclaves, while delivering a high degree of comfort for the wearer. "Our fabrics can be washed hundreds of times while maintaining their protective performance. This avoids waste and saves costs for the hospital. Our R&D department works hard to endow our products with these crucial properties and comply with international standards such as the U.S. AAMI PB-70 and the European EN 13795."
Doctor's Friend Medical Instrument Co., Ltd.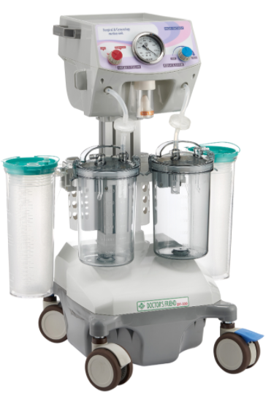 Last, but not least, Doctor's Friend presented their portfolio of suction devices for the OR. Various models are available for use in obstetrics, liposuction, general surgery and more. "Our products range from pumps for heavy duty use to highly portable solutions, with high flow rate, vacuum power and range as well as high storage capacity for the body liquids", said Karen Chang, Sales Manager of Doctor's Friend. Application during the COVID-19 pandemic is relevant as well since one of the models – the suction unit DF-500 used for gastric-thoracic drainage – is also used to clear patient lungs of liquids.

The products showcased during the TAITRA webinar offered a good impression of Taiwan's contribution to keeping hospitals well-equipped for the corona pandemic and beyond.