Credit: Mark Wilson MD and Steve Hetts MD, UCSF
Article • Benefits of multimodality imaging
Stroke: The importance of workflow
When a patient suffers a stroke, speed in treatment can mean the difference between successful recovery, permanent disability, or death. Often encapsulated in the phrase "time equals brain", the ability to act quickly and with greater certainty enables physicians to bring a higher quality of life for those who survive. For Christopher Hess, MD, PhD, success in stroke diagnosis and impactful treatment therefore is a question of workflow and efficient care delivery.
Report: Sascha Keutel
'Effective treatment of stroke depends critically on workflow and the overall strategy for how patients are evaluated and treated,' the Chairman of the Department of Radiology and Biomedical Imaging at the University of California, San Francisco (UCSF), said.

For Dr. Hess, new and emerging multimodality angiography suites that include MRI and cone-beam CT hold significant promise for stroke patients. 'We have a closely located MRI and angiography suite at Zuckerberg San Francisco General Hospital that we use to decide in real-time how to process with embolectomy. Our other imaging resources like effective hub-and-spoke imaging tranfer tools, fast emergency department CT and cone-beam CT in the angiography suite are essential to rapidly make sure the patient doesn't have a hemorrhage before embolectomy proceeds,' he reported.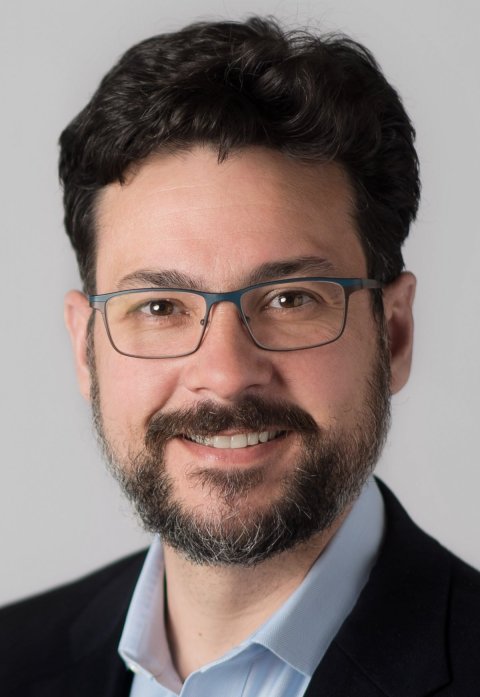 This technological advantage directly affects workflow at UCSF, because it can allow patients with large vessel occlusion to avoid going through the ER, the expert explained. 'Patients are transferred directly into the the hands of our neurointerventionalists to start the procedure,' the neuroradiologist said. 'This is important, because the clock is always ticking in stroke therapy.'

Time is also of the essence when thrombolysis is performed using tissue plasminogen activate (tPA) in patients with large-vessel occlusion. The tPA protein, which is used to dissolve the clot, must be given intravenously within a four-and-a-half hour window from the onset of symptoms to ensure treatment success.

The timelines are more forgiving for endovascular therapy, a minimally invasive surgery in which a neurointerventionalist removes a clot in the brain through a catheter inserted into a blood vessel. Though six hours from onset of symptoms is considered the usual window for treatment, imaging is playing a larger role in selecting patients for embolectomy up to to 24 hours.
Mobile Stroke Units
Deployment of Mobile Stroke Units (MSUs) is another approach to shorten stroke-to-embolectomy time. Equipped with compact CT scanners, point-of-care laboratories, and real-time bidirectional audio-video communications, these ambulances allow for initial diagnostics and even treatment while the patient is on the way to the hospital. Clinical staff onboard typically include a paramedic, CT technician, and physician plus a registered nurse trained in stroke medicine. Researchers at the Medical University of South Carolina recently tested an ultra-low field portable MRI machine that would not only cost a fraction of the CT scanner but would also bring the advantages of MRI scanning to the MSUs.

'Mobile Stroke Units offer significant promise. Studies show that they improve patients' outcomes by decreasing the time to treatment,' Hess said. 'However, with costs often exceeding $1 million per unit, MSUs are a very expensive resource to deploy and their overall effectiveness remains to be determined. It is critical that these resources are directed to actual stroke patients, and not in circumstances where other neurological disorders like seizures, headaches or drug overdoses cause stroke-like symptoms.'

Embolectomy is available at only a few centres, so the distinction between stroke and stroke-like syndromes impacts where the MSU should drive. 'We have to see how effective it is at triage, but I expect that for large vessel strokes, MRI in MSUs will be very effective and cost-efficient,' Hess said.

'Especially with late-onset strokes, the question often is how much tissue is still viable. The extent of whether an MRI scanner could answer that question prior to the arrival at the hospital would allow a more precise targeting of therapy,' he explained.
Recommended article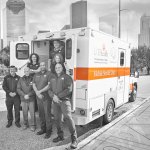 Article • Act fast, save lives
Speed in treatment of ischemic stroke can mean the difference between successful recovery versus permanent disability caused by brain tissue damage or death. Time is of the essence to perform thrombolysis with a tissue plasminogen activate (tPA), a protein that can dissolve blood clots causing the stroke or intra-arterial thrombolytic therapy (IAT) because of large-vessel occlusion.
Outlook
Envisioning the future of stroke imaging, for Hess, it all boils down to workflow. 'The future lies with multimodality systems. At UCSF, we are very excited about our combined angiography-MRI units and using them to make real-time decisions about how to best treat patients,' Hess said. 'We need to push for more multimodality imaging.'

Furthermore, he envisions new software will help the diagnosis and treatment of stroke. 'There will be advances in numerical quantification of a stroke's effect on the brain, some of which use MRI, and these will increase our ability to more effectively select patients who will benefit from treatment,' he predicted.
Garmisch-Session: Stroke Imaging (Thursday, 20.1.2022, 15.50)

Profile:
Christopher Hess, MD, PhD, is Alexander R. Margulis Professor and Chairman of the Department of Radiology and Biomedical Imaging at the University of California, San Francisco. Hess earned his medical degree at the University of Illinois College of Medicine. He obtained a master's and a doctorate in electrical engineering at the University of Illinois at Urbana-Champaign working in the field of MRI. His primary research interests lie in brain degeneration, epilepsy, and neurovascular disease.