Article • Home-based assessment
How 'smart' weighing scales can help monitor health
Innovative smart weighing scales are adding a new dimension to home monitoring for healthcare. By collecting data via sensors and proprietary technology as people stand on them, the scales can assess health metrics to give users more precise measurements for a deeper understanding of their body.
By Mark Nicholls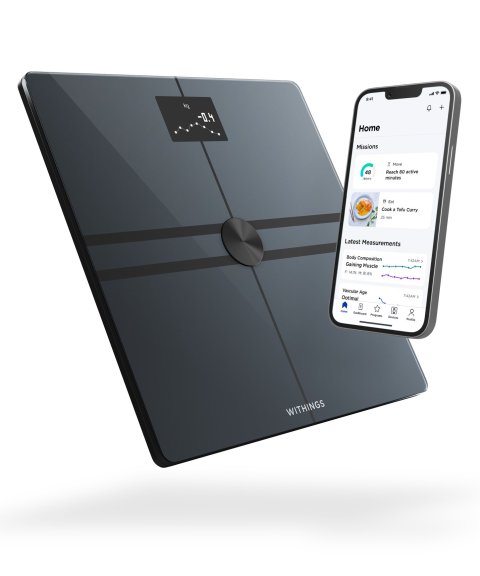 In a forthcoming session at Medica/Compamed in Dusseldorf, Vincent Vercamer from consumer electronics company Withings will highlight how smart weighing scales can support home monitoring and help people improve their health. During his presentation, he will outline how the device named Body Comp couples with the company's Health+ service. 'Not only we will be able to provide advanced health metrics – full body composition, cardiovascular features such as vascular age and pulse wave velocity, and Electrodermal Activity Score – but we will also guide users to take action through content developed with health professionals,' said Vercamer, who is Head of Market Access and Public Affairs for Europe. 'That will help them accomplish missions based on four pillars: sleep, nutrition, workout and stress management. Health+ coupled with Body Comp will help users build a health routine and be able to see the impact of the little changes and efforts they are making in the long run.'
Coronavirus pandemic changed doctor-patient relationship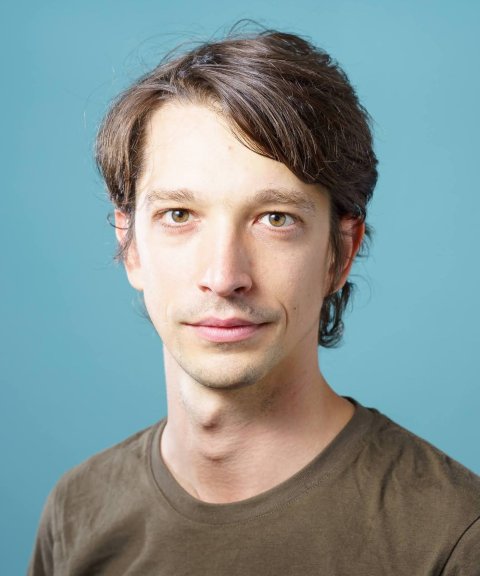 As a connected health devices specialist, Withings is seeing changes in the home monitoring landscape following the coronavirus pandemic. 'We've noticed new trends including a shift in the relationship between doctors and their patients,' said Vercamer. 'During the lockdown, for instance, we witnessed a growth of telemedicine using our devices.'
Withings' digital ecosystems enabled users to monitor their health metrics such as temperature, blood pressure, heart rate, weight and sleep as the pandemic underlined the importance of tools to measure health metrics remotely. He explained that via the Withings Health Mate fitness app, which is at the centre of the Withings product portfolio, users can share health reports with their doctor, or have their data directly reviewed by a doctor in specific cases. 'We are not replacing doctors but we contribute to the way they can have measures they can interpret,' added Vercamer, who also believes there is 'still a lot to be done in the field of home monitoring,' such as in how patients share data with their medical teams.
Patients are seeing benefits by not having to make regular appointments for simple measures they can do from home, Vercamer pointed out, though if a metric seems abnormal, they can schedule an appointment with a health professional to find out more. For sleep analysis, he pointed to the example of the Sleep Analyzer device, which users install under their mattress and connect to the Health Mate app. It has, suggested Vercamer, seen some researchers acknowledge that results collected during several nights from the Sleep Analyzer were more conclusive than when a patient is monitored overnight in hospital but outside of their usual environment.
Aiming for the European health market
The critical pain point remains the absence of sustainable business models to scale and largely deploy these solutions

Vincent Vercamer
He said some Withings solutions are already used in the US where doctors are paid to receive the data collected through smart scales or blood pressure monitors and take care of patients based in their trends. But a key advance is in having a full picture of a user's health with data collected through devices, rather than that acquired through a single visit to a clinic. 'It enables a better understanding of the state of that user versus a picture of that same person's health after one single test,' he said.
Suggesting that the US is ahead of Europe in deployment of e-health innovations, he adds: 'The critical pain point remains the absence of sustainable business models to scale and largely deploy these solutions.'
*MCHF: MEDICA DISRUPT – Preventing chronic diseases with diagnostics and analytics is on November 15 (3-5pm CET) and features Vercamer's presentation alongside those showcasing other devices and innovations.
Profile:
Vincent Vercamer is Withings Health Solutions' Head of Market Access and Public Affairs for Europe, overseeing projects regarding the company's medical innovations. These include reimbursement topics for connected objects and e-health solutions, experimenting new business models, and partnerships with researchers, private or hospital doctors, pharmacists and other health professionals. The main areas of research are in cardiovascular risks, especially hypertension, atrial fibrillation, obesity and sleep apnoea, as well as diabetes, cancers and mental health.