Article • Human-Computer Interaction
Shaping the laboratories of the future
The need to effectively address HCI – Human-Computer Interaction – is emerging as the key challenge in creating a productive and efficient laboratory of the future.
Report: Mark Nicholls
The subject was examined in detail by Andreas Schuller from the Fraunhofer Institute for Industrial Engineering in Stuttgart, Germany, during the recent SLASEurope2019 conference in Barcelona, which brought together more than 1,000 scientists and technologists. During his presentation, "Workplaces of the Future: Future Topics and Trends for Human-Machine Interaction – Implications for Lab Automation", Mr Schuller looked at three key areas that would impact on the laboratory of tomorrow. They were: the driving forces that shape how workplaces will look like in the future; relevant research themes his team is working on; and what the implications are for Lab automation.
The technical advancements must allow for closer collaboration between workers and smart systems

Andreas Schuller
"In a nutshell," he said, "it is essential to address HCI and interaction design for lab automation equipment and environments because of its increasing future importance and major upsides and benefits for companies." Driving forces that will shape how workplaces will look like in the future include: demographic and shortage of skilled workers; effects of globalization and demand for more speed and flexibility from companies; cultural changes at the workplace try to find a better work-life balance; and advancements in digitization and Artificial Intelligence (AI).
Mr Schuller said: "Due to these factors, it is increasingly important for interactions between workers and their instruments to take place in a frictionless manner. Workers need to grasp interfaces quickly. Additionally, the technical advancements must allow for closer collaboration between workers and smart systems, where the worker complements these systems by training them, and AI and machine learning allow for better assistance of employees as ever before."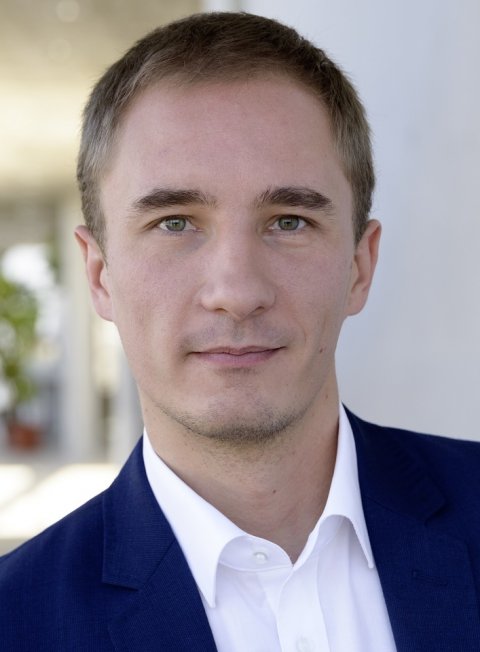 Mr Schuller leads the Interaction Design and Technologies team at the Fraunhofer Institute for Industrial Engineering, which develops strategies, business models and solutions for digital transformation. His team is focused on the conception, design and development of human-technology interaction with the goal of making the most of the opportunities offered by digitization through novel forms of interaction.
Current research themes being developed by his team include adaption and personalization of user interfaces; creating shared knowledge spaces between employees and AI systems; making digital information available on the spot (through augmented and virtual reality, such as in a medical setting); and quantifying physiological data. He explained: "Sensors allow for a novel kind of context detection of the user. Systems can automatically set themselves up to accommodate for different tasks within the work context, or different personalized input modalities for the user, also enabling accessibility features. In increasing collaboration environments between employees and smart systems, the aim is to foster common knowledge and information data set. The important question here is, how we can incentivize users to provide this kind of information?"
By quantifying physiological data such as heart rate, brain activity and galvanic skin response, researchers can attempt to derive conclusions towards the emotional components in design, or identify cognitive dimensions such as awareness during a certain task.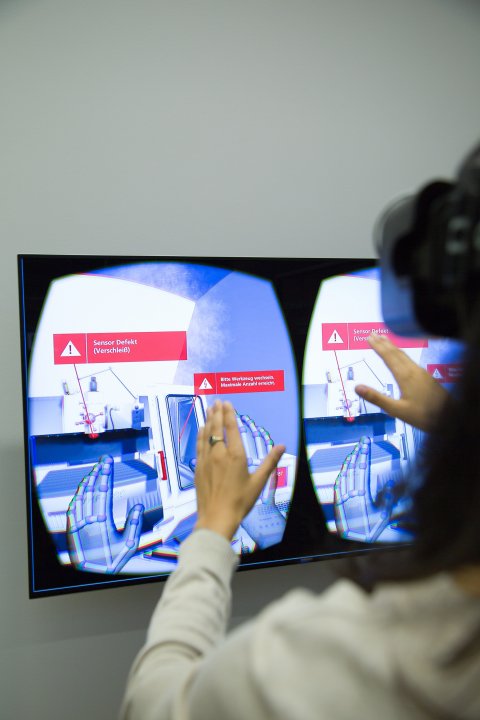 However, he stressed that there are implications for lab automation. "In order to create effective and innovative interactions that also work for the coming years, it is important to gain an understanding and overview of the technical options available," he explained. "We have created a taxonomy of interactions or interaction space that can serve as a kind of guideline. When it comes to evaluating technology fit, it is important to be aware of relevant standards that play a role for the context and task.
"The second point is to methodically involve the employees or existing system users in the design process. Only they have the perspective and context from real-world usage, and can provide unparalleled insights. For this, we have an arsenal of different methods that come into play, from user experience or fields like design thinking."
So, how will this shape/change the lab environment? Mr Schuller believes that with a better understanding of users, and improved interactions towards the systems, a lab environment can be created that provides a more positive user experience, and in the medical field offers a better service to patients and hospital systems. It will also foster creativity and communication, strongly impact the engagement and brand impression, and provide a positive interface towards a customer…or the patient. There will also be an impact on personnel and workflow such as improved flexibility and more tasks interacted remotely, particularly where there will be collaboration with robots.
In conclusion, he said: "We must design the work of the future as attractive as possible. Human-technology interaction is an important enabler for this. To get this right, the workers, customers and users of our systems need to participate in the design process."
Profile:
Andreas Schuller currently leads the Interaction Design and Technologies team at the Fraunhofer Institute for Industrial Engineering in Stuttgart. He studied Computer Science and Media at the University of Ulm and Interactive Systems (Programming) at Monash University in Melbourne. In research and industrial projects, his interest is on the connection of the human-centered design process with the technical development of innovative user interfaces. His research focuses on the development of new interaction possibilities for industry 4.0, the implementation of mobile networked applications and intelligent user interfaces as well as design patterns for security and privacy of users.