Source: Shutterstock/ktsdesign
Article • Genetics
Sequencing methods – unfold the full potential for hospitals
Gene sequencing has been progressing in leaps and bounds over the past few years. The process of determining the order of nucleotides in DNA has become faster and more precise. Moreover, today both microbial DNA and host DNA can be identified in the blood sample of an infected patient, isolated and sequenced. "We are facing a technological revolution, but we still struggle with actually implementing these new technologies in healthcare institutions," says Professor Jacob Moran-Gilad, MD, MPH, Associate Professor at Ben-Gurion University of the Negev in Israel.
Report: Michael Krassnitzer
At IMED 2018 in Vienna, we spoke with the microbiologist and public health expert about the gap between the potential of the new generation sequencing methods and the clinical reality where these technologies have not yet arrived – though they could be very useful, for example with regards to infection control.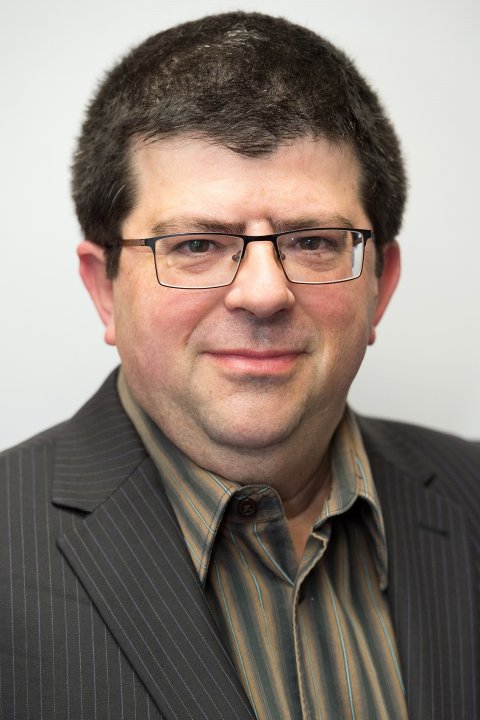 "Money is not the main problem", emphasizes Moran-Gilad. A few years ago, these innovative methods were indeed too expensive for clinical use, but they have become more and more affordable. The problem is rather a methodological one: While generating masses of data with these sequencing-based technologies, there is a lack of standardised methods to analyse the data rapidly and sufficiently in order to produce clinically actionable information. A lot of promising assays are not yet validated, Moran-Gilad points out. The lack of correlation between genomic findings and phenotype is another problem. Especially when it comes to metagenomics, there are limitations. It is very difficult to obtain high-quality genetic material recovered directly from environmental samples for research purposes – hence it is all the more important to have validated methods to qualify a sample. "We should invest more in quality control, training and standardizing of methods in order to pave the way for integrating these technologies," Moran-Gilad suggests.
An area that would benefit immensely from the new generation of sequencing methods is emerging diseases. State-of-the-art sequencing can provide crucial information on infectious diseases that are either entirely new or that have emerged in regions where they had previously been unknown. The pathogen itself or its genetic information can be isolated from a blood sample of an infected person. Depending on the vector, food or water samples can also be tested for the pathogen. In a next step, the results are compared to epidemiological data, says Moran-Gilad: "We want to understand the story: Where did this infection come from? Who infected whom?"
Hospital administrators don't always acknowledge the ongoing revolution in diagnostics. Sometimes they think microbiologists just want some fancy new toys

Jacob Moran-Gilad
In a local outbreak the regional hospital can most likely handle it. If the outbreak affects a wider area, a reference lab will be involved. These reference labs, which are in most cases affiliated to public health agencies, are in charge of diagnostics for certain predefined infections. National reference labs cooperate on an international level. Surveillance networks collect data from different countries or regions. The European Centre for Disease Prevention and Control (ECDC) operates several such networks. One of the most successful according to Moran-Gilad is the European Legionnaires' Disease Surveillance Network (ELDSNet). Legionella thrives in complex aquatic systems such as the water infrastructure of large buildings – including hospitals and nursing homes.
And this is the vicious circle, says Moran-Gilad: "My general impression is that hospital administrators don't always acknowledge the ongoing revolution in diagnostics. Sometimes they think microbiologists just want some fancy new toys". But nothing could be further from the truth: sequencing technologies are important tools to increase patient safety. Moreover, they can drive down costs as the microbiologist explains: "Take two infections with the same organism in a certain ward. Usually, such cases are unrelated but that is something you have to prove very quickly. If you cannot exclude a connection, the ward may need to be shut down." For hospitals performing income-generating procedures the temporary closing a whole ward can obviously be a financial disaster.
Profile:
Professor Jacob Moran-Gilad, MD, MPH, is Associate Professor of clinical microbiology at the Department of Health Systems Management, Faculty of Health Sciences, Ben-Gurion University of the Negev, Be'er Sheva (Israel). The microbiologist und public health expert is also senior advisor for Public Health Microbiology, Public Health Services, in the Israeli Ministry of Health and Chairperson of the ESCMID Study Group for Genomic and Molecular Diagnostics (ESGMD).