News • Because of COVID-19
RSNA 2020 annual meeting will be held virtually
The Radiological Society of North America announced Tuesday, May 26, that amid the global COVID-19 pandemic it has decided to replace its in-person 2020 annual meeting with an all-virtual event. The 106th Scientific Assembly and Annual Meeting was scheduled to take place Nov. 29-Dec. 4, 2020, at McCormick Place in Chicago. The virtual event will be held during the same time period, extending an extra day into Dec. 5.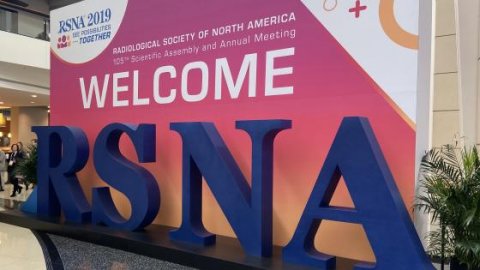 As an organization that is dedicated to health and patient care, RSNA President James P. Borgstede, MD, said it could not safely put on the world's largest radiology meeting in-person.
"With a mission that focuses on health and patient care, the primary consideration for RSNA is the health and safety of attendees, presenters, exhibitors, staff, and by extension, the global community," Borgstede said in the announcement. "Therefore, we concluded it would be impossible to safely conduct RSNA 2020 in person and have decided to hold RSNA 2020: Human Insight/Visionary Medicine as an exclusively virtual event."
RSNA has only canceled its physical meeting twice before, in 1943 and 1945, due to transportation and gasoline supply issues during and immediately following World War II, according to the announcement.
"While we are disappointed we could not safely meet in Chicago this year, we continue to stand proudly in partnership with the many physicians, healthcare professionals, researchers and companies doing their part to stop the pandemic and preserve public health, and we look forward to a successful virtual program," Borgstede said.
Registration for the online meeting opens July 22nd.
Source: Healthimaging.com