Sponsored • Out goes pixellation
Refining the depth of field for greater surgical precision
John Herman, European Marketing Manager of Sony Healthcare Solutions, explains the potential of 3-D and 4K technologies in medicine.
Display technology for medicine has advanced rapidly from analogue, to digital, to high definition, to 3-D and now 4K. High-quality displays will continue to be invaluable tools, whether it's the enhanced depth of a 3-D image, or the increased contrast, resolution and level of detail enabled by 4K. State-of-the-art visual technology should now be a part of every medical team's arsenal.
3-D imaging provides enhanced depth of view during procedures and enables effective training and education. Physicians are provided with a level of visualisation that they were unable to realise in 2-D, with the ability to record and display in 3-D providing a more realistic depth of field, helping them better navigate procedures. For example, 3-D medical head mount displays provide an in-depth surgical training experience – a recent study by La Sapienza University of Rome indicated that the use of 3-D viewing 'represents a huge improvement in terms of depth of surgical field, manoeuvrability, image detail, and suture times'.
When advancing medical technologies, Sony builds upon the expertise developed in 4K broadcasting and cinematography from feature films, TV shows, documentaries, commercials, videos, sports and more, to create the best possible tools for the high pressure medical environment.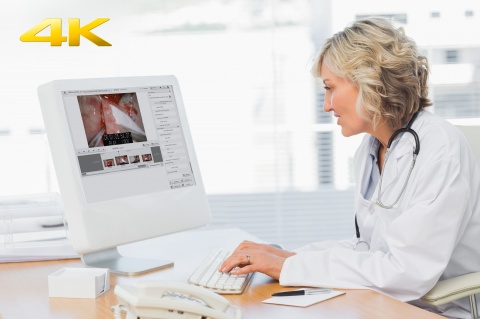 4K capture and display is rapidly expanding the limits of what medical teams can visualise. 4K offers four times the resolution of standard HD, resulting in virtually no pixellation and giving surgeons greater detail, as well as more faithful colour reproduction. With its improved clarity and detail, 4K displays allow surgeons and their teams to monitor a procedure more precisely, proving invaluable in microscopic operations and keyhole surgery in particular.
4K provides the highest resolution available today as a window into the body, which is important for minimally invasive, microsurgical procedures such as neurology and ophthalmology, as well as open general surgery, and for education and training. Endoscopic 4K camera systems are already being introduced into the market as improved visualisation also can help to improve surgical workflow.
In addition, medical teams using 4K displays have the capability to see a 'quad-split' view of four full HD signals (1920x1080) on one display, helping them view different angles and sources. HD monitors on the market today would only be able to display one quarter of HD in each quadrant. This means that surgeons are can now see four simultaneous fully high definition sources, such as an endoscopic camera, room camera, radiology signal and patient vitals.
Another great example for the use of 4K and high-resolution displays is in patient distraction and entertainment. Hospitals, as well as General Practices, have had increasing success in reducing patients' anxiety by installing displays in waiting rooms and common areas to provide entertainment and a welcome distraction in an otherwise potentially stressful situation.
Patient distraction is perhaps most important for physicians dealing with children. With the goal of reducing anxiety in pre-surgery patients and parents, the Alder Hey Children's NHS Foundation Trust, for example, has installed a digital aquarium in the day surgery waiting room, featuring the first digital aquarium in any hospital in the world and the first installation anywhere outside of Japan.
The digital aquarium draws on a combination of exceptional display technology and touch screen capability, resulting in an interactive experience that provides an entertaining distraction and helps to alleviate some of the stress that children and parents experience prior to procedures.
Whether for operational use in OTs or entertainment, both 4K and 3-D technologies still have huge untapped potential for medicine, and companies like Sony will continue to innovate and evolve its solutions to fit the ever- expanding and increasing needs and requirements of medical professionals, and ultimately support patient care in all forms.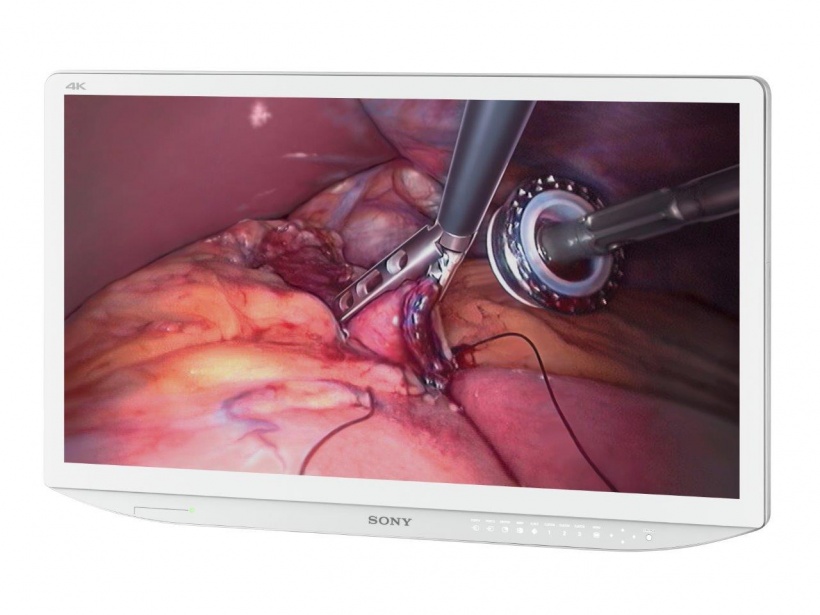 Sony