Congress without borders
Record participation at ECR 2015
The European Congress of Radiology (ECR), Europe's largest medical imaging conference, took place on March 4–8 in Vienna, Austria, with an all-time high number of participants and various innovations. ECR 2015 also marked the 10th anniversary of its organiser, the European Society of Radiology (ESR).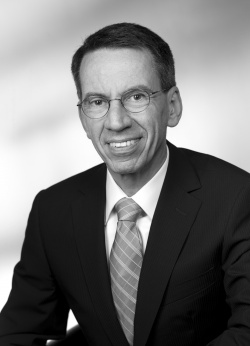 More than 25,000 people took part in the meeting this year; 2,000 more than in 2014. A total of 19,569 participants from all over the world poured into the Austria Center Vienna, home of the ECR for the past 21 years, led by 1,010 Italian and 920 German delegates, and hundreds of attendees from 120 other countries. Participation was boosted further by ECR Live, the meeting's free online streaming service, which enabled almost 6,000 viewers to watch more than 1,500 lectures in real time on every continent. Audience sizes in the lecture rooms increased by 4% compared with last year, hitting a peak on Thursday, the second day of the congress.
The Opening Ceremony on Wednesday filled Room A almost to its full capacity, with 1,900 participants, 34% more than last year. As many as 1,300 delegates attended the Nikola Tesla Honorary Lecture on brain cancer imaging given by leading neuroradiologist Prof. Anne Osborn, from Salt Lake City, USA.
"Efforts have been made to improve the visibility of the meeting's dense range of educational sessions. Like its predecessors, ECR 2015 covered the whole range of educational issues from undergraduate medical education to subspecialised continuing professional development, but it was easier to identify which sessions were suitable for you," ECR 2015 Congress President Prof. Bernd Hamm said.
For the first time, the ECR also featured two sessions with patient organisations to reinforce the dialogue between radiologists and patients. The ESR Patient Advisory Group (ESR-PAG) invited both radiologists and patient representatives to discuss the challenges of providing true patient-centred care and communicating the results of radiological studies to patients.
A highlight of this year's meeting were the celebrations marking the 10th anniversary of the ESR. Delegates soon spotted the Walk of Fame, a trail of golden stars around the entrance hall, featuring the names of the ESR presidents from 2005 to 2017 as well as 50 of the society's major milestones. In addition, the Wall of Fame gave every ESR member the opportunity to leave their mark at ECR 2015 in the shape of a golden star. "We are pleased delegates took part in these actions so enthusiastically. Seeing the venue covered in stars was a poetic way to celebrate our anniversary, and it made everyone feel a part of the society," said ESR Past President Prof. Lorenzo Bonomo, from Rome.
The next European Congress of Radiology (ECR 2016) will take place in March 2–6, 2016 at the Austria Center Vienna.
Source: ESR