Rapid diagnostics from Inverness Medical
The Determine line of rapid qualitative immunoassays
Inverness Medical acquired the Determine Brand of diagnostics was from Abbott laboratories in 2005. This move was part of their ongoing strategy to provide clinicians worldwide with a comprehensive portfolio of rapid, potentially life-saving diagnostic tools.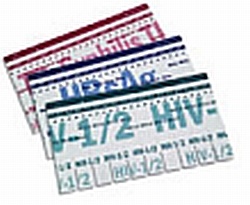 The Determine line of rapid qualitative immunoassays is designed to be used by clinicians for the detection of HIV, hepatitis B and syphilis in as little as 15 minutes. Determine tests are easy-to-use and deliver clear visual results to improve diagnosis in a range of healthcare settings. Determine is ideal for use in remote settings due to its flexibility in storage and robust format. Determine therefore provides an answer to increasing global health concerns over the prevalence of blood-borne organisms throughout the developing world.
Committed to preventing the spread of a growing HIV epidemic, Inverness Medical is promoting rapid HIV testing in Singapore with informative patient education posters in the 125 clinics where rapid community testing has been approved.
Other areas of interest for Inverness Medical are in the fields of cardiology, women's health, blood-borne pathogens and infectious diseases.