Article • Stepping outside of healthcare to help the planet
Radiologists as champions for health equity
Climate change will impact health and complicate access to care for the most vulnerable, but radiologists can do more than just sticking to their jobs. They should step outside the confines of their specialty and promote health and wellbeing in their communities, an eminent American radiologist explained at the annual meeting of the Radiological Society of North America (RSNA).
Report: Mélisande Rouger
Image source: Adobe Stock/malp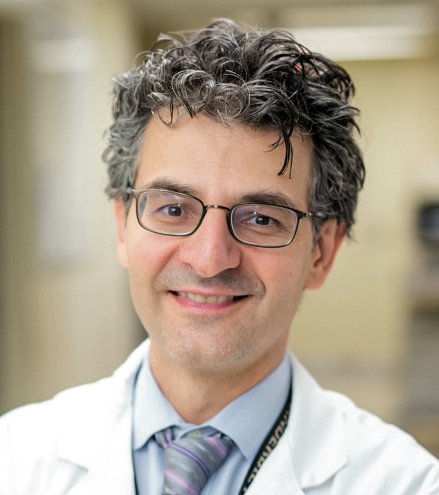 The responsibility of today's radiology professionals is to create the best experience for patients, the community and beyond, Professor Reed A. Omary, MD, MS, Chair of the Department of Radiology at Vanderbilt University Medical Center (VUMC) in Nashville, Tennessee, told delegates. 'I want to ask how we extend beyond the boundaries of being a traditional radiologist within the confines of our imaging centres and hospitals, and step out into the community and be advocates for civil action,' he said. 'And how radiologists can take the lead in promoting the health of the planet, because when we do […] that comes back to benefit the care of the patients we provide.'
Focusing on empathy
Radiologists should focus on patient experience, which includes their emotions and perceptions, and understand the role of empathy. 'It's important to have the ability to step out of our shoes,' the expert said. Everyone who has experienced the healthcare system knows how frustrating it can be to navigate, he went on. However, working with a human-centered design approach could help ease the process. 'Instead of starting with data, we have to start with people,' he said. 'Once we can define what people need, we can address the right problem to come up with ideas that we then can prototype. We can try to generate ideas, test them live, learn from that and make it better.'
In January 2020, VUMC brought together residents, patients, radiologists, administrators and nurses to address health equity. Participants were asked in rapid fire fashion to write down what they would see, feel or do when faced with a given situation. 'We can define where the pain points are and vote on them,' Omary said. 'This will tell us where the real places are where we can make the most difference and then we can generate big ideas that can solve the pain points in any system we're trying to design.'
Recommended article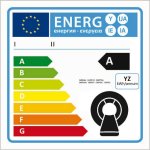 Article • Energy conservation & waste reduction
Contrast agents in the wastewater and power-hungry imaging systems: The eco-footprint of healthcare is huge, and radiology departments are among the main culprits. An expert panel at the ECR Overture explored ways to make the field "greener".
The group came up with three tangible outcomes and developed:
a curriculum for health equity for all medical residents at Vanderbilt;
a set of micro grants where members of the radiology department can partner with community members to promote health equity;
a health equity lectureship, named after its founder, the late Matthew Walker III, a respected community activist.
Radiology might also take cues from providers in other industries, for example Netflix or Amazon, who offer their customers suggestions based on their purchase history. 'It's about how we use technology to benefit our patients, their families and the referring physicians, and how we can go beyond the expectations, so that our patients and our referring physicians start sharing stories about us,' he said.
Going beyond the system
Be a leader in your community, and you're going to help radiology, and beyond that, the planet

Reed A. Omary
Radiologists must also expand outside the healthcare system to promote health and wellbeing, the expert went on. Some radiologists have stepped out of their traditional roles to support the community in ways that are unrelated to radiology, Omary said, providing his audience with three examples:
Dr Virginia Joy Simmons, a radiologist in southern California, has amassed one of the most important collections of African-American art in the country. She has served on the board of many arts organisations as well as the board of trustees for Stanford University.
Professor Jocelyn D. Chertoff is Chair of the Department of Radiology at Geisel School of Medicine, Dartmouth, and she serves on the board of a non-profit organisation that addresses climate change.
Dr Amy Patel, a breast radiologist in Missouri, is a strong advocate for promoting women's health and bringing more access to healthcare in her community. She was recently deemed by the Kansas City Chiefs American football team as Fan of the Year in recognition of her activist work.
'These leaders have stepped outside to make a difference,' Omary said. 'Be a leader in your community, and you're going to help radiology, and beyond that, the planet.'
Establishing 'green teams'
Climate change is the single biggest health threat facing humanity, according to the WHO, and healthcare is an important contributor to greenhouse gas emissions. 'If healthcare as a sector were a nation, we would be the fifth largest emitter of greenhouse gases,' he said. 'That means we have a lot of work to do.'
Physicians and nurses are among the most trusted professions in the world and radiologists should build on that, he argued. 'Our patients and community members expect us to be on top of things that will affect them. It's our responsibility to address planetary health because the health of the planet is going to affect our community and unfortunately, like Covid, it will disproportionately affect those without access to resources. It becomes a health equity issue.'
Many articles on sustainability and climate change have been published in 2022, showing the growing interest from radiologists, and this number should rise in the next few years, Omary predicted. He encouraged everyone to take action, including radiologists, to power down monitors and save energy, and educate about climate change in the curricula and at work. 'We can partner with our entire supply range and ask what they do to limit their carbon footprint, and establish green teams in our departments, hospitals and communities,' he concluded.
Profile:
Reed A. Omary, MD, MS, is the Carol D. and Henry P. Professor and Chair of the Department of Radiology at Vanderbilt University Medical Center (VUMC) in Nashville, Tennessee. He has more than 20 years of experience as a practicing interventional radiologist, NIH-funded scientist, and educator. Omary is an avid public speaker who enjoys promoting sustainability and innovation in healthcare for national radiology organizations and for the public. Nationally, he serves as President of the Association of University Radiologists and President-elect of the Society of Chairs of Academic Radiology Departments.