Article • New tools for the OR
Promoting 'robot readiness' in surgery
Using surgical robotic systems in OR settings brings many benefits, but there are also challenges that must be overcome before implementing the systems into surgical routine. We spoke with Megan Rosengarten, president of Medtronic's Surgical Robotics business, about the benefits and hurdles of the technology, as well as the company's efforts to promote the spread of robot-assisted surgery across Europe.
Interview: Mareike Scholze
HiE: Only a minimum of surgery procedures in Europe are done robotically. How do you aim to change that? What are the key barriers?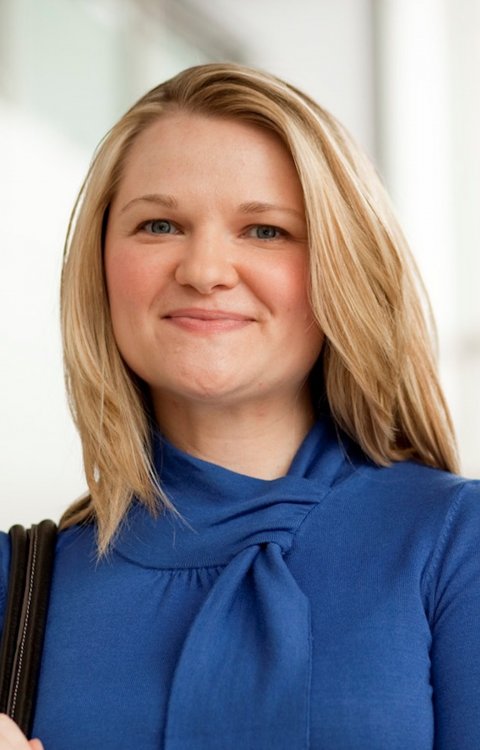 Megan Rosengarten: That's right. Only about 2 percent of procedures in Europe are performed using robotic-assisted technology. So, there's a real opportunity for robotic technology to bring quality minimally invasive care to more patients in Europe.
When we began developing our Hugo robotic-assisted surgery (RAS) system, we gathered input from hundreds of surgeons and hospital leaders around the world to understand why adoption of this technology was low. We learned that there are two big barriers to using robotic-assisted technology – cost and utilization. And it's not upfront cost as we may typically think about it. Rather, we heard hospitals say that they're looking for technology – and a partner – that can help reduce the total cost of ownership, improve per-procedure cost, and help optimize their system utilization. With that in mind, our system was designed to be modular, portable, upgradeable, and scalable to help overcome those barriers.
Hospitals and surgeons also told us that they're looking for a partner to help build and grow their robotic surgery program through dedicated training, support, and service. When you bring all that together — our technology and people working with hospital teams — we believe we're entering a new era of robotic-assisted surgery; one in which the technology will be available to more patients in more places than ever before.
Which hospitals will be the first in Europe to join Medtronic's Partners in Possibility Program? After receiving the CE mark approval for Hugo, what are your major milestones for European hospitals?
We're actively working with several leading surgical centers across the region to set their robotics programs up for success with the Hugo system and Touch Surgery Enterprise, which is an AI-powered surgical video management solution built by our UK-based Digital Surgery team. When the time is right, we can share more information.
As part of our Partners in Possibility Program, these European hospitals will participate in our global patient registry, which gives them early access to Hugo and collects clinical data to support regulatory submissions around the world.
How do you ensure technical training and procedural experiences for clinicians in Europe?
Compared to open surgery, minimally invasive surgery can result in fewer complications, shorter hospital stays, faster recovery, and smaller scars. Those are compelling benefits for patients

Megan Rosengarten
Hospitals in our Partners in Possibility Program participate in the Hugo Ascend training pathway, which provides a solid foundation of technical and procedural training. The training pathway is a blend of virtual and in-person curriculum. In-person training is conducted at our facilities around the globe, including two flagship sites operated in partnership with the ORSI Academy in Ghent, Belgium, and IRCAD in Strasbourg, France.
How do patients benefit from robotic surgery?
First, we can think of robotic-assisted surgery as delivering the benefits of minimally invasive surgery. Compared to open surgery, minimally invasive surgery can result in fewer complications, shorter hospital stays, faster recovery, and smaller scars. Those are compelling benefits for patients.
Robotic-assisted surgery offers additional advantages that, while not directly a patient benefit, are meaningful for surgeons, including high-definition 3D visualization of anatomy and wristed instruments that move like a human hand.
Looking toward the future, we're excited about the possibility for robotics and analytics to help surgeons improve outcomes, reduce variability, and lower overall healthcare costs. We're investing in that future today through our commitments to innovation in our four technology vectors: robotic systems, data and analytics, instrumentation, and visualization and navigation.
More on the subject:
More on companies: