Source: Shutterstock/Gorodenkoff
Article • The EFLM Strategic Conference
Placing the medical lab in a future landscape
The need to ensure that laboratory medicine can meet the future challenges of a rapidly changing healthcare environment sits at the core of an innovative strategic conference for this sector.
Report: Mark Nicholls
The agenda of the European Federation of Clinical Chemistry and Laboratory Medicine (EFLM) Strategic Conference in Mannheim (18-19 June) highlighted the challenges, and also outlined areas of discussion to enable laboratory medicine to adapt and evolve to take advantage of what technology and innovation offers for the future.
Inspired by the REM song 'It's the end of the world as we know it', the theme for the conference was, 'The end of laboratory medicine as we know it?' That provocative title was, explained EFLM President Michael Neumaier, designed to stimulate debate and seek a strategy to ensure medical laboratories can take a significant role in future healthcare, as well as to consider the disruptive impact of on-going digitisation of technologies and a digitised society.
The end of lab medicine? Not likely, but future digital technologies might very well give the field a thorough shake-up
How can the sector learn from other industries? How does it respond to the scenario where comprehensive data usage is now in the hands of patients (as the sovereign of their data) as well as healthcare professionals? The aim of such questions, Neumaier said, was to look at where the sector will be in a decade's time in the light of recent advances such as smart phones and mobile apps. 'All these generate data that can be integrated into health systems and health plans in terms of prevention, prediction and personalised medicine, but origin, commutability and quality of these data often will not be transparent to doctors,' he pointed out. 'Laboratory medicine plays a role in some 70% of medical decisions, but with these changes in analytical platforms, distribution of data and digitised medicine we have to look at where the place for the laboratory could be?'
Focus on disruptive developments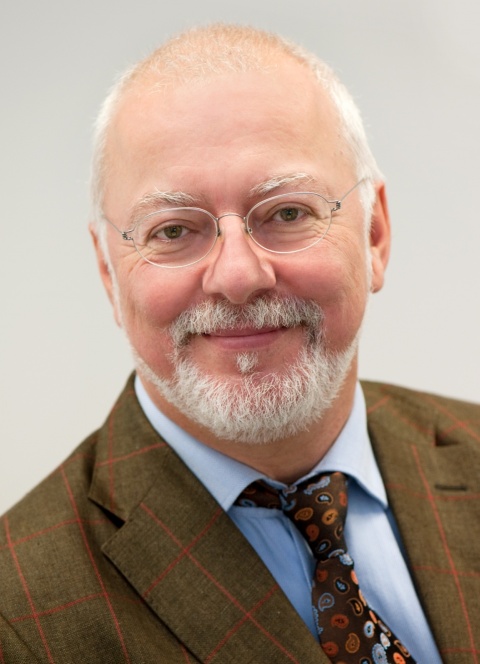 The key sessions in the programme were designed to help medical laboratories respond with speakers looking at disruptive technologies in laboratory analytics; investigating disruption through biomedical informatics technologies (big data for prediction and architectures of present and future information technologies); the challenge of integrating laboratory and clinical data; and how to communicate complex information to the patient.
With the in-vitro diagnostic industry already looking around eight years ahead to new technologies, the conference brought in high-ranking speakers from major companies to offer ideas on how the medical laboratory can be more forward-looking. With the move away from the classic central laboratory towards the patient using miniaturised labs, Neumaier said, and storage of microfluidics and implantables that provide data, the sector is entering a world where more data is generated beyond the traditional laboratory. 'We are seeing these rapid changes with digitisation and disruption events applying to basically everything, not only medicine, of course, but medicine has been very reluctant and now is a last big resource that is facing digitisation challenges.' He pointed to 'Industry 4.0' and the current trend of automation and data exchange in manufacturing technologies, but suggested that, whilst industry is moving fast, medicine has been slower to adapt and react and must catch up.
Social media leads patients to ask different questions
If we want to define ourselves as a profession that's in medicine, and not only an analytical technical profession, then we must go more into medical dialogue

Michael Neumaier
A key session examined patient empowerment and the relationship a patient may have with a specialist in future laboratory medicine through, for example, internet data and smartphone apps and more often liaising directly with medical laboratory personnel over results. 'Patients may now be asking different questions, after consulting their patient peer groups through social media,' he pointed out. 'For example, they might ask questions they have not asked their physicians before, so we have to know how to respond to ensure patients receive good advice.'
In an IT technology session, discussion centred on data information and biomedical informatics, which he believes will need much closer cooperation between the lab and clinical side. 'If we want to define ourselves as a profession that's in medicine, and not only an analytical technical profession, then we must go more into medical dialogue.'
Harmonising education to equalise quality
Preparing the future generation of laboratory specialists to be ready to compete in this environment is key and, within this, the EFLM endeavoured to create common training frameworks to harmonise education to create the same quality across Europe and facilitate movement of practitioners between countries. The Mannheim event is the second EFLM strategic conference – the first was in 2014.
How does Neumaier assess medical laboratory readiness for looming challenges? 'That is very difficult,' he conceded, 'I don't think anybody has a clear cut solution for the problem, but the consensus is that things will change.' The hope is that the conference helped to position lab medicine to deal with future healthcare advances and see laboratorians play an increased role in patient care.
Profile:
Professor Michael Neumaier is chair for Clinical Chemistry and Laboratory Medicine in Mannheim Medical Faculty at Heidelberg University, Germany. He has been a member of its Faculty Board since 2013, when he also became Dean of Studies, serving until 2015, and then Deputy Dean. Between 2013-15 he was also President of the German Society for Clinical Chemistry. In January 2018 he became President of the European Federation of Clinical Chemistry and Laboratory Medicine (EFLM).