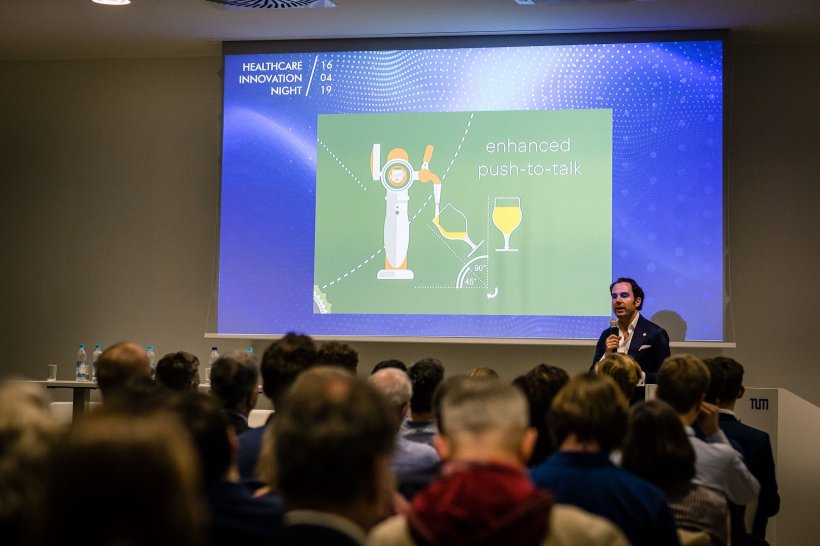 Quelle: Bert Willer, birdyfoto.de
News • Health Innovation Night
Digitization: New therapy approaches for the patient 'hospital'
Digitalization offers great potential for hospitals: diseases can be detected earlier, internal processes more efficiently organized, health expenditure reduced and patients better cared for. Artificial intelligence, robotics, sensor technology, big data, additive manufacturing or augmented reality - the technologies for this have long been available.
Concrete examples were provided by the start-ups at the "Healthcare Innovation Night": The solutions ranged from automated laboratories for tissue samples to intelligent algorithms that evaluate 3D camera images of patients with motor disorders and cloud-based software that helps nurses plan their daily tasks better in order to have more time for patients. "There are already numerous solutions on the market. But many hospitals know nothing about it. We want to bring together the various players in the healthcare system in order to jointly drive innovation," said Dr. Franz Pfister. He is an entrepreneur, physician, data scientist and initiator of the Health AI Lab Munich.

However, the reality at German hospitals is different: Bureaucracy, outdated structures, missing responsibilities and unstructured data are slowing down digitisation in hospitals. Studies illustrate the misery: In the Bertelsmann Foundation's Digital Health Index, for example, Germany ranks in penultimate 16th place in the "taillights" group.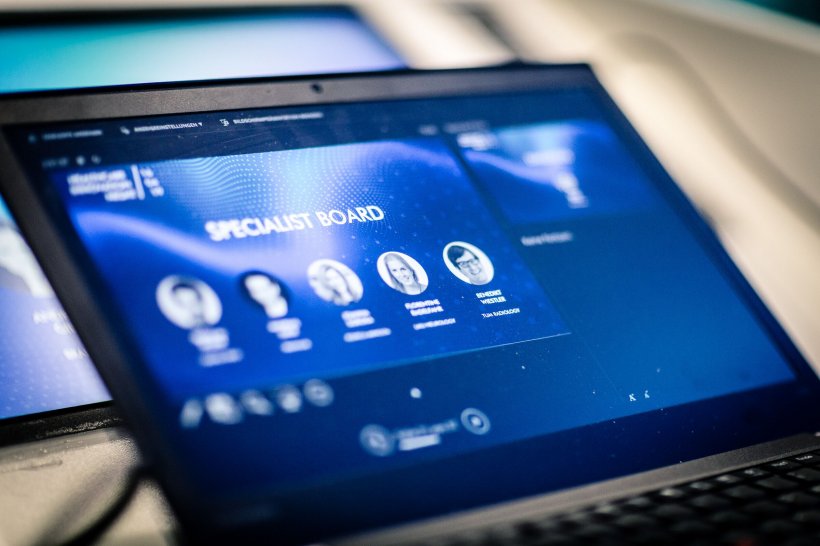 Quelle: Bert Willer, birdyfoto.de
Great need for digital support
Twelve doctors made the problem plastic with their practice reports. The core message: Give us digital assistants who can relieve us and support us in making our work even better. The concrete wishes ranged from a faster and more targeted flow of information in the evaluation of tissue samples, to digital networking of patient data to avoid unnecessary X-ray and MRI images and to make better diagnoses faster, to digital support in the organization and collaboration of surgical teams in the emergency room. Also on the physicians' agenda: a digital language assistant that allows surgeons to reduce the time spent on documentation tasks.

Priv.-Doz. Dr. Dominik Pförringer, trauma surgeon at the Munich Klinikum rechts der Isar and Digital Health consultant: "It was particularly important for us to let the doctors have their say and to hear what the physicians' specific requirements for digitization are. Just how urgent the need is is shown by the fact that we have been able to recruit doctors from a wide variety of specialist fields, such as trauma centres, orthopaedics, surgery, radiology, neuroradiology, ear, nose and throat medicine and general medicine".

What is the reason why digitisation is so difficult in German hospitals? "The players are not sufficiently networked with each other. Above all, there is a lack of interdisciplinary exchange between doctors, innovative entrepreneurs and investors," said Dr. Dominik Böhler, partner in the "Entrepreneurship & Tech Education" department at UnternehmerTUM and responsible for the "Digital Healthcare Entrepreneurship" initiative.
Recommended article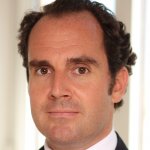 Interview • Drones or data cables?
Today the impressive development of drones by some people is happily regarded as the pinnacle of digitalisation in healthcare. Some groups are testing whether drones can quickly and safely deliver defibrillators to patients in need or whether they can transport laboratory samples or blood products. These developments catch lots of attention, but PD Dr Dominik Pförringer, trauma and orthopaedic…
Great potential for AI, but only as an assistant
For Andreas Giese, Vice President R&D at the medical technology innovator Brainlab, the topics AI and Machine Learning in particular offer great potential. During the expert talk, he said: "However, in order to increase the potential, we have to consolidate the data, further expand the telematics infrastructure and make the data anonymously available to the research industry. This will also make it easier for start-ups to dock and develop new solutions."

But will AI replace doctors? The opinion of Dr. Benedikt Wiestler from the Department of Diagnostic and Interventional Neuroradiology at the Klinikum rechts der Isar was clear: "No. That won't happen. But AI can support doctors, e.g. by taking over routine tasks and thus giving doctors additional time to deal with more complex tasks. But AI will only be successful if it is user-friendly and fits into the doctors' workflows."

Dr. Joanna Soroka, Strategy Manager of Konica Minolta Inc.'s Digital Workplace R&D Group, also had a clear opinion on AI: "AI is a big buzzword that is worth taking a closer look at. For example, a fully automated diagnostic system based on AI is already in use. German hospitals, for example, can learn a lot when they look at the US market. Innovations can be applied more quickly there."

Encouraged by the large number of guests and the feedback from those present, the three organizers plan to continue the format. 

Quelle: UnternehmerTUM