Article • Tissue definition
PET/MR is promising
PET/MR has long been studied for oncology but the technique also holds promise in cardiovascular applications, according to a panel of experts at the recent International Conference on Nuclear Cardiology and Cardiac CT (ICNCT).
Report: Mélisande Rouger
Dr. F. Nensa & Dr. T. Schlosser, University Hospital Essen, Germany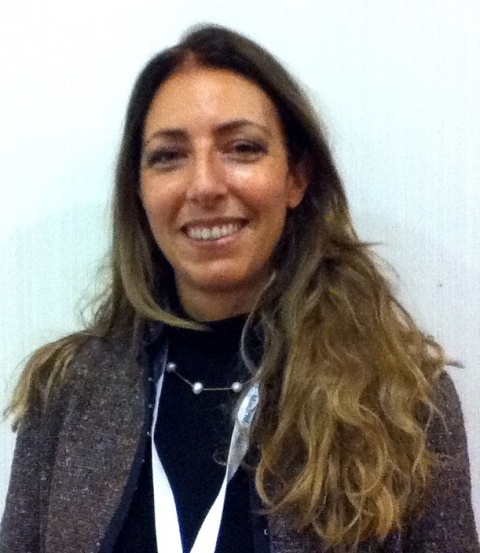 A new kid on the block, PET/MR enables the acquisition of soft tissues definition and contrast unseen in PET/CT. The new hybrid combines both PET and MR strengths – excellent spatial resolution with molecular data – an alliance that has begun to tickle the interest of the cardiology community.
'What are we going to get when we put PET and MR together?' asks Bristol-based cardiologist Dr Chiara Bucciarelli-Ducci, who has used MR extensively in her work. 'Potentially a lot,' she added, 'but we still don't know because it's early days.' Cardiac imaging, she believes, is still very much a niche for PET/MR, but its potential in myocardial function makes it an attractive option. 'Although these machines were not developed for cardiac imaging, but rather oncology, their potential in myocardial infarction assessment represents an opportunity. Acute myocardial infarction is the nearer development and this is where cardiac MRI has really been worked on, to find some constraints that hopefully now, adding PET, we'll be able to understand better.' MR pictures of recent myocardial damage usually show a large scar with micro vascular structure on top. Adding PET to the formula, cardiologists can not only see a lack of metabolism in the damaged area itself, but also in surrounding segments. 'What it means is still a bit unclear, but it offers unprecedented pathophysiological opportunities to understand these complex processes,' Bucciarelli-Ducci said.
It's very relevant because it did impact on clinical management in about 18% of patients, and influenced decisions on whether they should receive additional chemotherapy and surgery or not

Chiara Bucciarelli-Ducci
For the last few years, MR has been an exciting tool for interventional radiologists in myocardial salvage after primary percutaneous coronary intervention (PPCI) in acute ST-segment elevation myocardial infarction, to show the area at risk as end point for successful PPCI. Simply put, MR is increasingly used because it allows a reduction of miscalculation.
Stress MRI is excellent to image induced myocardial ischemia; combining it with PET could also increase diagnostic accuracy. PET/MR also holds promise in sarcoidosis and acute myocarditis, an acute inflammatory disease of the heart. 'The potential here is really immense. The question is really how do we combine the information and how do we want to use these techniques,' she added.
Researchers hope they will be able to use PET/MR in many more applications. Bucciarelli-Ducci: 'The ambition for PET/MR is that it represents a one-stop shop where you can measure precisely myocardial function, but also viability assessment with FDG, which is the gold standard on top of tissue revascularisation and weak cardiac MR.'
Simultaneous acquisition by PET/MR studies is another advantage, since it facilitates workflow and image registration significantly. Choosing PET/MR over PET/CT leads to a dose reduction of 80% by leaving CT alone – a strong argument in they system's favour, especially in child imaging.
Although data on PET/CT or PET/MR for cardiac applications is almost non-existent, a paper published by Catalano et al. in Radiology in 2013, can be used as a reference. The study compared the use of the two hybrids in cancer patients and concluded that data found by PET/MR revealed additional findings not similar to PET/CT in 41% of the patients. 'It's very relevant because it did impact on clinical management in about 18% of patients, and influenced decisions on whether they should receive additional chemotherapy and surgery or not' she points out.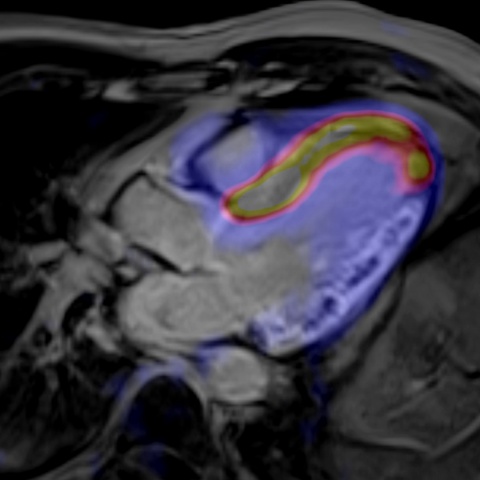 Despite numerous promises, a series of very real weaknesses continue to restrain development of the new hybrid. First, the price of the modality is dissuasive and means doctors will have to justify the cost. Then, PET/MR equipment is scarce, and only very few centres worldwide do cardiac PET/MR. Siemens recently published a map of its Biograph mMR (which enables to do 3-T) global distribution; Even if they were present on four continents as of January 2015, they only had about 60 machines in total.
Additionally, the level of expertise demanded by the modality is very high and remains an obstacle to its widespread use among cardiologists. 'Once you do PET/CT, it's not so much trouble. But for me, if I want to learn about PET/MR, I have a lot of work to do to understand the PET part. The opportunity is there to have a lot of data, but what can you do without the skills?' Bucciarelli-Ducci underlines.
Last, but not least, a number of issues come up with 3-T cardiac MR: artefacts can ruin pictures and patients with non MRI-conditional devices or metallic cerebral clips cannot be screened with 3-T. Robert Gropler from St Louis, USA, who also spoke during the session, summed up the situation and outlined the perspectives for the near future. 'PET MR is slowly being introduced in the clinic and it will remain slow for a while. It's challenging but strategies are coming. We have to keep the industry involved. The most money is going to oncology, so we need to make it shift to cardiac. 'Finally, radiation exposure is not trivia. CT strategies are reducing radiation but, in the US, you can see that risk areas, such as vaccines, food, etc. are getting pushed back. I could see that for radiation exposure as well,' Gropler warned.
Profile:
A consultant cardiologist and lecturer at the UK's Bristol Heart Institute, Dr Chiara Bucciarelli-Ducci also co-directs the Clinical Research and Imaging Centre (CRICBristol) and leads creative medical research (CMR ) at the Bristol National Institute of Health Research (NIHR) Biomedical Research Unit (BRU).