Overcoming the technical challenges
Digital breast tomosynthesis offers a number of benefits over other modalities but challenges remain in its optimum clinical application.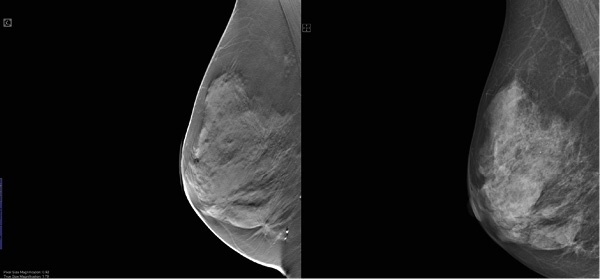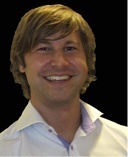 A major obstacle is reading time at digital breast tomosynthesis generates extensive image data sets.
That is the view of Dr Pontus Timberg, from Lund University in Sweden, who will outline a number of the technical challenges in using digital breast tomosynthesis (DBT) at a Satellite Symposium scheduled for ECR 2014 in Vienna on 6 March.
Dr Timberg, who has conducted extensive research in the area of digital breast tomosynthesis in recent years, will highlight some of the issues faced by radiologists involved in the implementation of DBT in a screening situation.
Speaking to European Hospital ahead of his ECR session – 'Technical optimisation of digital breast tomo­synthesis for future breast screening' – Dr Timberg said: 'Technical optimisation generally aims to improve cancer diagnostics with DBT, but a major challenge is the reading time, which is one of the major obstacles when interpreting 3-D image volumes.' During the session he will present different approaches to reduce reading time and also cover limitations with current breast compressions. However, he points out that DBT does have advantages over other modalities. 'It has the ability to reduce the effect of superimposed tissue, which limits 2-D mammography; digital breast tomosynthesis is also a relatively cheap technology that utilises similar technology as used in 2-D mammography,' he added.
Dr Timberg is hopeful that ECR delegates will take away a number of learning points from the session. 'There seem to be optimal conditions that are dependent on the type of lesion and diagnostic task,' he said. 'Delegates will hopefully consider methods to reduce reading time and viewing conditions in their own optimisation.'
However, there are clear advantages from DBT for patients in respect of improved lesion visibility, which ultimately leads to better cancer diagnosis. He is also optimistic that clinicians will see benefits in terms of reduced interpretation times and improved image quality.
The Satellite Symposium has been organised by Siemens Healthcare Digital and focuses on breast tomo­synthesis and low dose mammo­graphy, looking at how innovations compliment clinical routine.
Along with Dr Timberg's contribution, the session will also look at digital breast tomosynthesis from an initial concept to clinical routine and high image quality with lower dose mammography, and will pose questions on whether DBT is the new standard in the diagnostic breast imaging and how to implement DBT as a method in specialist training.
Profile:
Dr Pontus Timberg works in Medical Radiation Physics at the Department of Clinical Sciences, Malmö and the Faculty of Medicine in Lund University, Sweden. He is a member of the Malmo Breast Tomosynthesis Group and has conducted several studies of digital breast tomosynthesis, including on the feasibility of using slabbing to reduce tomosynthesis review time and the visibility of single spiculations in digital breast tomosynthesis. Dr Timberg's work has also covered pressure distribution in mammography and compression of breasts with malignant tumour masses; visibility of micro-calcification clusters and masses in breast tomosynthesis image volumes and digital mammography.