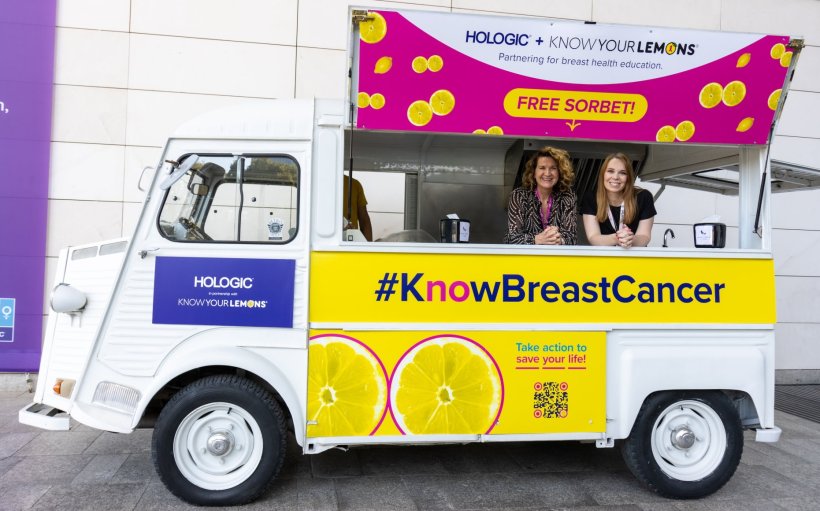 Image source: Hologic, Inc.
News • Hologic at EUSOBI congress 2023
Advances in breast cancer management, new partnerships, and ice cream
Hologic, Inc. showcased its commitment to advancing women's health through its comprehensive portfolio of breast and skeletal health solutions at the annual European Society of Breast Imaging (EUSOBI) Congress in Valencia, Spain from Sept 28-30.
A global leader in women's health, Hologic's expanded footprint at the Congress provided an interactive experience for attendees that underscores a commitment to innovation through advancements in breast screening, surgery and biopsy solutions. Visitors were able to explore the pioneering technologies that integrate across Hologic's Breast Health Continuum of Care, so they can better understand how these support the early detection and diagnostic needs of patients.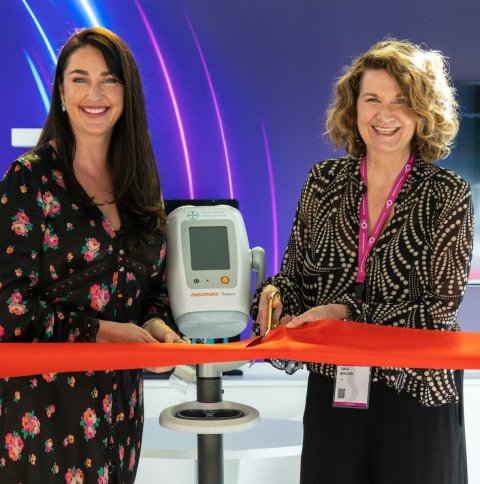 Also spotlighted was the company's recently announced comprehensive contrast-enhanced mammography (CEM) collaboration with Bayer. The partnership aims to optimally support radiologists and their teams' needs by providing a comprehensive product package—which includes Hologic 3D Mammography systems and Bayer contrast media injection systems—along with hands-on training to effectively implement the products into an imaging facility's workflow. The two companies hosted a ribbon cutting ceremony to celebrate the new partnership. "As a world leader in mammography, we recognize that education and innovation must go hand-in-hand," said Tanja Brycker, Vice President, Strategic Development, Breast & Skeletal Health and Gynecological Surgical Solutions at Hologic. "Over recent years, we have observed a growing interest in CEM as a diagnostic tool, and our partnership with Bayer will help radiologists understand how these systems can benefit them and assist with providing more conclusive results to their patients."
Education continues to be a focus for Hologic at EUSOBI. It was providing a suite of reading and interventional workshops that allowed conference participants to get hands-on experience and engage in a series of Meet-The-Expert sessions covering CEM, tomosynthesis, biopsy and lesion localization. A full list of the sessions is available on the EUSOBI website. In addition, as part of its ongoing commitment to investing in the future of radiology, Hologic has sponsored ten radiologists from the Young EUSOBI Club to attend this year's Congress.
Recommended article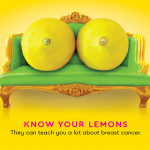 News • #knowyourlemons
Worldwide Breast Cancer, a global health charity focused on finding breast cancer better, uses Know Your Lemons, an innovative campaign and educational tool to teach a diverse population about breast cancer symptoms and detection.
As the conference took place just before the start of Breast Cancer Awareness Month, Hologic celebrated its new partnership with Know Your Lemons, a global organization dedicated to helping improve early detection of breast cancer through symptom and screening education in a fun, accessible and inclusive way. The congress in Valencia saw a number of launch initiatives from the company, for example a co-branded ice cream truck providing free lemon sorbet and strawberry ice-cream to all EUSOBI delegates. Additional information about the campaign were made accessible by QR code. A co-branded education truck was also be located in the center of Valencia, providing education information to women about breast cancer examinations and breast cancer risks courtesy of trained Hologic "Lemonistas".
Source: Hologic, Inc.
More on the subject:More on companies: