Image source: Shutterstock/DeReGe
News • Open surgery or TAVI?
New ways to treat severe aortic stenosis
New research at the University of Leicester, funded by the British Heart Foundation (BHF), could change the way people living with a debilitating heart condition are treated. The £2.7m clinical trial aims to identify the best time to operate on people living with severe aortic stenosis (AS).
AS is a common condition that causes a narrowing of the heart valve, restricting blood flow out of the heart. It is estimated that there are at least 400,000 people in the UK living with AS and prevalence of the condition is rising, as the condition is more common with increasing age.
People living with AS can take years to develop symptoms, which include shortness of breath and chest pain. Some may never show symptoms, but even those without can be at risk of heart failure and death. For people who develop symptoms related to AS, replacing the narrowed valve is a good form of treatment. Valve replacement can be performed with open heart surgery and more people are being treated with a less invasive technique called TAVI.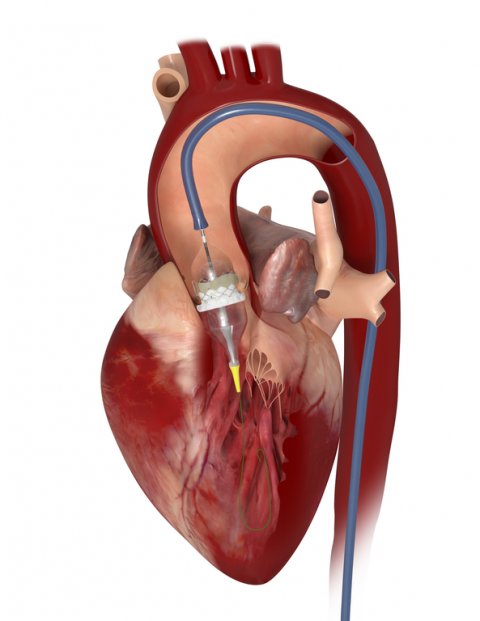 However, the operations themselves are associated with significant risk of complications, which increase in the elderly and those with other medical conditions, and there are longer term risks associated with the replacement valve. The decision to operate on patients with severe AS and no symptoms is therefore finely balanced, as replacing the valve earlier may help to prevent irreversible damage to the heart muscle and reduce the risk of developing heart failure.
The new 10-year trial, which will get underway in early 2020, will test if operating on patients with severe AS but who have no symptoms is the most effective form of treatment. It will involve randomly assigning almost 3,000 patients from up to 100 UK hospitals with severe AS and no symptoms into two groups – one group will have immediate surgery and the other group will have the narrowed valve replaced only when they develop symptoms. The patients will then be monitored to see which group has better outcomes after five years. The trial will be led by Professor Gerry McCann, professor of cardiac imaging at the University of Leicester and consultant cardiologist at Leicester's Hospitals. Professor McCann and his team will collaborate with researchers in Australia and New Zealand.
We know that most patients with severe AS recover well after valve replacement and we believe that early intervention leads to reduced health complications, reduced disability and improved cost efficiency

Gerry McCann
Professor McCann said: "As the population ages, the number of people living with AS in the UK is expected to double in the next two decades. This brings an urgent need to find the most effective treatment. We know that most patients with severe AS recover well after valve replacement and we believe that early intervention leads to reduced health complications, reduced disability and improved cost efficiency. The results from this trial could be ground-breaking for people living with AS and may lead to new clinical guidance on how best to treat people living with this debilitating condition."
Dr Shannon Amoils, Senior Research Advisor at the BHF, added: "The BHF is delighted to be supporting the EASY-AS trial, which will be conducted in the UK, Australia and New Zealand. This international research initiative will ensure that the increasing numbers of people with asymptomatic severe aortic stenosis receive the best treatment based on the highest quality evidence. Research like this, which aims to improve the treatment of heart disease, is only possible thanks to the generous donations from the public."
Source: University of Leicester