Mobile IT has a place within radiology
Workstations and desktops may still be around in future hospitals – will be of clear benefit to medics in a large variety of medical applications.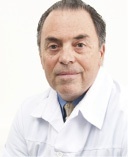 During our interview, Osman Ratib MD, PhD, FAAC, Professor and Division Chair Department of Medical Imaging and Information Sciences, University Hospital of Geneva, and chair of the ECR subcommittee of eHealth and Informatics, discussed the use of mobile IT today and in the future.
'Radiologists will use mobile applications mostly for on-call situations where they require rapid access to studies for a quick review or wet read,' Dr Ratib explains. 'These applications are not used for final interpretation.
'It's important to mention that portable devices are also commonly used by non-radiologists – i.e. referring physicians, surgeons and other care staff – for the convenience of accessing image data in situations where they don't have access to a workstation close by. It's becoming very popular for surgeons to take images with them into the operating room.'
With what kind of access?
'Various types of applications allow access to images: Web apps enable access to images through a web portal, but all the image manipulation and handling is done on the web server. No data is transferred or stored on the tablet.
'Another type of application will query images from a server and store them temporarily on the device itself. The first solution is easier to implement; the second needs appropriate security features, but has the advantage to allow continuation of the review of im­ages "off line" even without network access.
'The second solution will need special access management to query images from a server.
'In some settings the portable tablet can also be a simple extension of a desktop computer where you transfer or "synchronise" your data by data transfer. Our portable viewer OsiriX HD for iPad and iPhone supports those two last solutions and is fully compatible with DICOM query from most PACS systems.'
What kind of apps is available?
'Commercial ones provided by imaging vendors as extensions of their PACS – including Siemens, Philips, Fuji, TeraRecon, MimVista, and more – and there are some stand-alone applications, with OsiriX considered the most popular.'
How do they differ from desktop/workstation applications?
'The tablets don't have the same performance as desktops do. So local applications can only do limited processing tasks (such as 3-D trending, automatic analysis, etc.). Web-based apps are different – all the work is done on the web server and therefore there is no difference between a tablet and a desktop computer, since both will use a web browser to access the server and will therefore show the same features.'
Does mobile access benefit everyone in a hospital?
'Portable devices have changed our daily life and are rapidly penetrating the professional market. The convenience, ease of use, and accessibility are major advantages. Steve Jobs once predicted that desktop computers will soon disappear from the consumer market and that we will all use "devices". I believe part of that is true and we will use desktop computers only for professional and repetitive tasks. There is no reason to put workstations in the clinical ward if you can do the same thing with a tablet.'
Is acceptance and penetration general?
'There is no reason for differences in different countries. I've seen wide adoption of tablets in medical applications in India and China. On the other hand, all our staff and physicians walk around the hospital with a tablet in hand. Whether or not they use it to assess medical data is just a matter of time – for IT departments to adapt to the demand.'
What are the risks, limitations and barriers to widespread implementation?
'There is always a risk when you handle patient data. Strict rules of confidentiality and data protection must be respected and enforced. This is true for every information technology in medicine. It might require some special settings for securing the tablets, but technical solutions already exist.'
What's the prognosis for mobile IT in radiology?
'In a few years everybody will ask how we did it before. Portable de­vices will just be part of normal life. While we will have "large" devices or workstations to work on, we'll certainly benefit from portable devices in a large variety of medical applications in radiology, but mostly outside radiology.'
Profile:
Osman Ratib MD PhD FAAC, Professor and Division Chair at the Department of Medical Imaging and Information Sciences, Geneva University Hospital, is dual board certified in internal medicine in the subspecialty of Cardiology, as well as radiology in the subspecialty of Nuclear Medicine. He also gained a doctorate in Biomedical Physics, in digital imaging. After gaining a Master's in biophysics and PhD in medical imaging from UCLA in 1989, Prof. Ratib became one of Europe's most active figures in medical imaging research.