Carestream opens portal for patients to view images
No more CD or DVDs! MyVue Patient Portal empowers patients to securely access, manage and share their medical images and radiology reports with specialists and healthcare providers.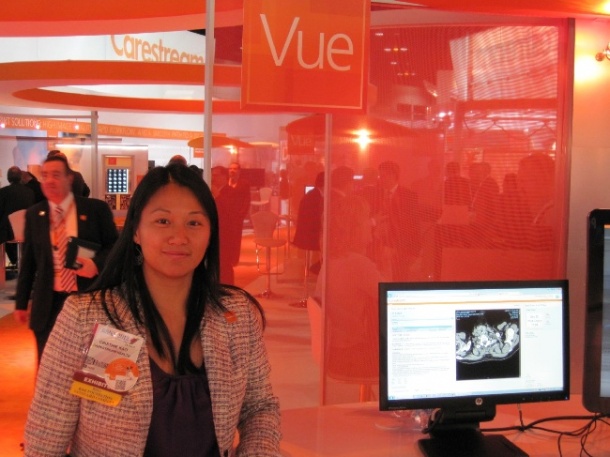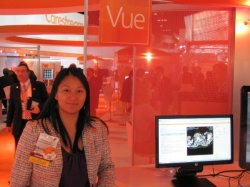 "Customers told us they are digital everywhere in the hospital but are still printing radiology images to CDs and DVDs because patients need to move the images to referring physicians, to specialty centers," said Cristine Kao, who leads the marketing effort for Carestream's MyVue Patient Portal.
"When we looked at the cost of this image transfer we found it went beyond the hardware to the human costs of all this manual workflow," she said.
Embedding the MyVue Patient Portal within an existing hospital information system or PACS, regardless of the vendor, empowers patients to own and control their own data.
"When patients walk away with a CD, they don't know what to do with it. With the portal, patients suddenly understand right away, intuitively that they can send the images to their physician."
The MyVue Patient Portal has a 'zero footprint' because it does not require any software to be downloaded. The portal is accessible with any web browser on any device because, "you cannot predict what device a patient will want to use to access their data," she added.
The portal features security encryption and built-in features to comply with the U.S. Health Insurance Portability and Accountability Act (HIPAA), including logins and tracking of accessed data.
Hospitals and stand-alone radiology services purchase the portal as a service to patients, said Kao. More significantly, they are required to do so according to Stage 2 Meaningful Use requirements of the Affordable Care Act.
Otherwise known as Obama-care, the law states U.S. healthcare providers and professionals must provide a secure patient portal that allows patients to electronically view, download and transmit their medical records.
Houston Medical Imaging in Texas is one of the first healthcare providers to implement MyVue as an extension of its PACS system
More than 60% of patients, or 3,000 people, registered for the portal and over half of those patients have accessed their images online, according to Randall Stenoien, MD, the hospital's CEO.
These results are significant, said Kao.
"Other companies may say they can do this and talk about it as a platform, but none have come back with results as to how the portal is used and whether anyone was happy about the result," she said.
"What is unique with Carstream MyVue is the design of the user experience. How this application works is what makes it different," said Kao.
MyVue is currently available as an option for Carestream Vue PACS and Carestream Vue for Vendor Neutral Archive, which uses third party PACS systems. The system is now available as a Carestream Vue for cloud-based services.

More on the subject:
More on companies: