Mobile C-arms in hybrid operating theatres
Hybrid operating theatres that combine conventional surgical tools with image-guided diagnostic tools, allow cardiologists and cardiac surgeons to perform minimally invasive surgery (MIS).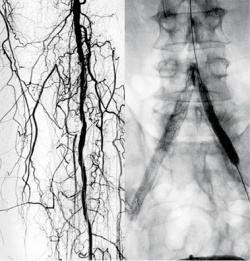 In such surroundings, mobile C-arms offer a flexible, space and cost saving alternative to fixed installations in such surroundings.
In a study of mobile C-arm use, Dr Nikolaos Bonaros MD, at the University Hospital of Cardiac Surgery, Innsbruck Medical University, found that periprocedural new generation mobile C-arm imaging is very useful for transcatheter valve and aortic interventions as well as coronary artery graft evaluation and allows bail-out procedures without time delay (A Bridging Solution for Hybrid Operating Suites: Periprocedral New Generation C-arm Imaging During Cardiac Interventional Procedures, Journal of the American College of Cardiology, 2012).
High quality MIS imaging
Dr Bonaros uses the Ziehm Vision RFD for cardiac surgery and valve implantation. He experienced the first C-arm motorised in four axes storing up to three positions. This allows the operator to select/restore a position again at any time to access the desired viewing angles and anatomic visualisations without having to constantly reposition the system around the operating table.
'Ziehm Vision RFD Hybrid Edition is the only mobile C-arm to offer an active liquid cooling system in the standard version,' the system's manufacturer reports. 'Advanced Active Cooling ensures reliable imaging without interruption even during lengthy procedures. With its rotating anode and 25 kW power, the mobile C-arm is one of the most powerful C-arms in the market and delivers crystal-clear images even of moving objects such as a beating heart.'
More on the subject:
More on companies: