Microban: Hospital furniture fight superbugs
Knowing that good hygiene practice is critical to the prevention of cross contamination, New Style Healthcare services are introducing a range of unique hospital furniture to the UK which incorporates Microban® built in antibacterial technology.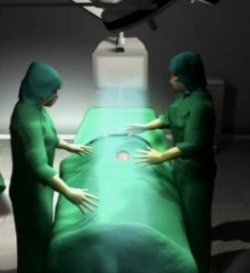 Superbugs such as C. difficile and MRSA have hit the headlines over the last year highlighting the importance of fighting infection in hospitals and the need to increase the level of hygiene. Newstyle Healthcare Services hope to help healthcare establishments across the UK by stocking a range of furniture for hospitals and care homes with Microban® built-in antibacterial protection.
The Microban® technology is built-in protection which helps to keep healthcare furniture cleaner between being cleaned by fighting the growth of microbes, such as bacteria, mould and mildew that can cause odours, stains and product degradation. Incorporated during the manufacturing process, Microban® protection is engineered to provide continuous antimicrobial protection that will last the useful life of any product.
Dr. Nicholas Moon at Microban® said: "We are at our most vulnerable when we are ill, which is why every extra measure that can be taken to ensure our wellbeing and comfort, is a step in the right direction."
Favero Health Projects specialise exclusively in the supply of furniture for healthcare facilities, hospitals, clinics and residential care and makes the products that use Microban® antibacterial protection to help in the fight against cross contamination. Based in Italy, Favero chose www.newstylehealthcareservices.co.uk to be their UK distributor.
Phil Begley, Director of Newstyle Healthcare Services and distributor of Favero Health Projects products with Microban to the UK, said: "We are continually reminded of the importance of cleanliness in healthcare establishments and I am delighted to be able to supply products that really can make a difference to a patients stay in hospital or a resident's life in a care home."