Congratulation
Merck honored by R&D Magazine for innovation
Merck, a leading science and technology company, today announced it has received two prestigious R&D Magazine 100 awards – one for its lab water purification systems, and the other for a technology that allows researchers to investigate scientific questions they previously couldn't address.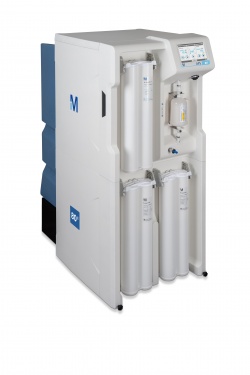 "Our researchers are relentlessly curious – aiming to provide the highest quality and most innovative products that solve the toughest problems in life science," said Udit Batra, President and CEO of the life science business of Merck. "We will continue to drive future advancements within our expansive portfolio. I am most appreciative of our colleagues who have dedicated their careers to these efforts."
The coveted awards, referred to as the "Oscars of Invention," recognize the 100 most innovative scientific and technological breakthroughs introduced to the marketplace in the past year. Merck representatives accepted the awards at the 53rd Annual R&D Awards ceremony on November 13 in Las Vegas, Nevada. The company's AFS water purification systems won in the process and prototyping category. The water systems, which can be found in labs around the world, incorporate the latest technologies to help clinical labs increase productivity, decrease analyzer downtime and enable robust performance.
Simplicon RNA Reprogramming Technology won in the analytical/test category. The kits allow a safe, efficient way of generating virus-free, human-induced pluripotent stem cells using a single transfection step, and give researchers an effective reprogramming method when studying diseases, allowing them to investigate unaddressed scientific questions.
In 2014, two of the company's products – SmartFlare™ detection reagent and Clarisolve® depth filters – were named R&D 100 award winners. Winners are selected by the editors of R&D Magazine and an independent panel of
more than 70 judges.

Source: Merck