Medical research in France
Since its creation three years ago, the French National Alliance for Health and Life Sciences (Aviesan) has proved its full worth in scientific coordination, Annick Chapoy reports from Paris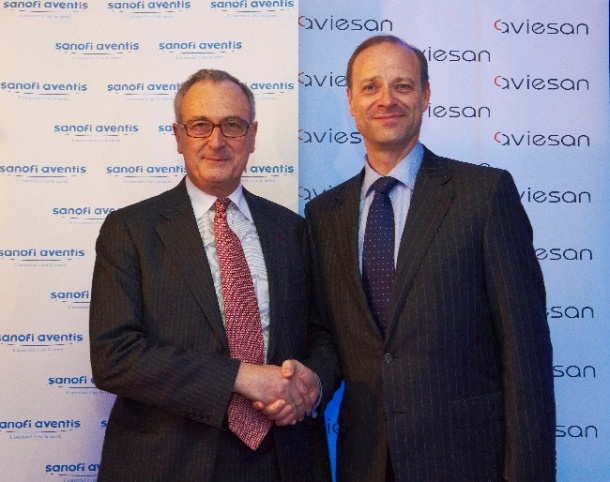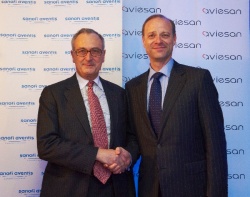 Life and health sciences are faced with considerable scientific challenges: modern biology calls on mathematics, physics, chemistry, social and human sciences to determine the place of each mechanism that is identified within a network of interactions that is growing more complicated day by day.
The environmental impact has been proven; it must be integrated into the study of physical and pathological mechanisms. High-speed data processing and analysis must be used for the benefit of life sciences.
The economic impact of research into life sciences in industrialised countries must be considered, as must inequalities in health and access to healthcare, that are likely to be accentuated by medical innovations.
Faced with growing international competition in the life sciences sector, French research had to step up a pace. With this aim, the French National Alliance for Health and Life Sciences (Aviesan) was created in 2009.
Aviesan includes nine essential academic founding members: CEA (Commissariat à l'Énergie Atomique), CNRS (Centre National de la Recherche Scientific), INRA (Institut National de la Recherché Agronomique), INSERM (Institut National de la Santé et de la Recherche Médicale), Institut Pasteur, IRD (Institut Regional de Développement), Inria (Inventeurs du Monde Numerique), CPU (Conférence des Présidents d'Université) and CHRU (Conférence des Directeurs Généraux) comprised of chairmen of regional and university hospital centres.
Aviesan is structured around 10 multi-agency thematic institutes (known as ITMOs), operational bodies for research coordination, with the particular role of forming links between French research groups covering major research themes – molecular and structural bases of living organisms, cell biology, development and evolution, cancer, circulation, metabolism, nutrition, genetics, genomics and bioinformatics, immunology, haematology, pulmonology, microbiology and infectious diseases, neurosciences, cognitive sciences, neurology, psychiatry, as well as public health and healthcare technologies.
Its objective is to make access to French academic research easier, and not just research from supervisory ministries (in particular the Ministry of Research and the Ministry of Health), but also research from industrial and international partners.
Three years after its creation, following three main lines of action, Aviesan has enhanced the reactivity and visibility of French research in the fields of life and health sciences, particularly by improving coordination between the French, European and international research institutions.
Some Aviesan achievements
- During the 2009 H1N1 influenza outbreak, Aviesan immediately galvanised its research teams, mainly using three ITMOs. The microbiology and infectious diseases ITMO, as coordinator with a sound knowledge of the research teams, liaised with the public health and healthcare technologies ITMOs and thus, within 48 hours, managed to gather the different researchers, clinicians and industrials concerned, along with representatives of the Research and Health Ministries. Priority research targets were defined during the first meeting and actions undertaken.
- Following the Fukushima nuclear power plant accident in 2011, Aviesan produced a report for the ministry of higher education and research, coordinated by the healthcare technologies ITMO, in which Aviesan made a list of proposals. A call for nuclear safety proposals has since been launched based on that accident.
- Given the decisive part it has played in assisting the biology and health research infrastructures, Aviesan has played a key role in France's participation in the pan-European research infrastructures defined in the ESFRI's (European Strategy Forum on Research Infrastructures) road map.
- To meet the challenge of neurodegenerative diseases, a challenge well beyond the scope and resources of one country alone, the Aviesan alliance initiated a common European strategy to fight Alzheimer's disease and other neurodegenerative disorders. This strategy is a perfect example of the common goal of the 25 European countries involved. The first actions are scheduled for 2012.
- Each of the 10 ITMOs drew up a critical review of its research and also analysed its weak and strong points in order to suggest priority actions. Through its ITMO entities, Aviesan has demonstrated its ability to group the right experts in record times, regardless of the institution to which they belong, to prepare a coordinated response to the needs of the authorities, needs often dictated by current events (such as reports and recommendations on technetium supply, bioinformatics and hadron therapy).
- Since 2009, Aviesan has organised nearly a hundred scientific meetings, all aimed at looking towards the future. These meetings have attracted not only researchers from all kinds of institutions, but also learned societies, organisations involved in the 'hard' sciences and social and economic bodies. The next few months will see the first symposium of the public health institute entitled 'Determining factors in health, and social inequalities'; a symposium on 'Rare diseases and model organisms' organised by the genetics, genomics and bioinformatics institute and the cell biology, development and evolution institute; the fourth annual meeting of the institute of healthcare technologies; the summer school at the institute of neurosciences, cognitive sciences, neurology and psychiatry, and the international research symposiums organised with the help of ARIIS (alliance for research and Innovation in health industries).
- Since 2009, Aviesan has helped to bring Inserm's Avenir programmes closer together with the CNRS' ATIP (incentive thematic action programme). The joint programme, renamed ATIP/Avenir and run by Inserm and CNRS, helps young researchers to set up and lead a team within a French research entity. It involved 80 researchers from all fields of science, who were given ideal conditions in which to work on their ambitious research projects.
Bringing together innovations from labs and industry
In February 2010, Aviesan and the leading pharmaceutical company Sanofi-Aventis signed the very first research partnership agreement. This provided financial backing to help the young researchers who had won the ATIP AVENIR prize from CNRS/Inserm, plus a promise to invest up to €50 million over five years in public/private research partnerships. Sanofi-Aventis thus enhanced its commitment to French research through this partnership with Aviesan.
In order to smooth along relationships with the industrialists, make things simpler and encourage innovation, Aviesan decided to set up a 'single point of contact' system for the industrialists. In practice, the founder members of Aviesan signed a 'single representative charter' in April 2011, which means that one person is appointed as a single contact to carry out negotiations with industrialists involved in multiple research facilities.
In 2011, an epidemiology portal was also created to make it easier to share public health data between the different research bodies and thus create an environment that would be conducive to the development of original scientific joint ventures. In concrete terms, any industrialist can rapidly access on-going research work (cross-sectional studies, cohort studies, interventional clinical trials, etc.) and contact the academic teams in order to develop research partners.
Aviesan's initial achievements have been conclusive, however much is still to be done to raise French research in life and health sciences to the highest level. Aviesan's ambitions are to continue and reinforce its actions along the same lines as those already explored and in which it has already proved its efficiency. Three years after its creation, Aviesan wants to keep its informal character, because this allows it to act collectively, freely and intelligently in all aspects of research into life and health sciences.

Profile:
Since 1979, nuclear medicine specialist and Aviesan's President André Syrota MD has been a University Professor and senior clinician at the University of Paris Sud. Since 1984 he has headed the CEA Frédéric Joliot Hospital Department in Orsay and teaches biophysics and nuclear medicine at the Paris Sud Medical Faculty. Additionally, since 1993 he has also directed Life Sciences at the CEA. In 2007 Prof. Syrota was nominated Director General of INSERM and its President-Director General in 2009. His research on the development of non-invasive functional imaging techniques in humans is based on positron emission tomography (PET) and Nuclear Magnetic Resonance (NMR). His research has given rise to numerous publications.