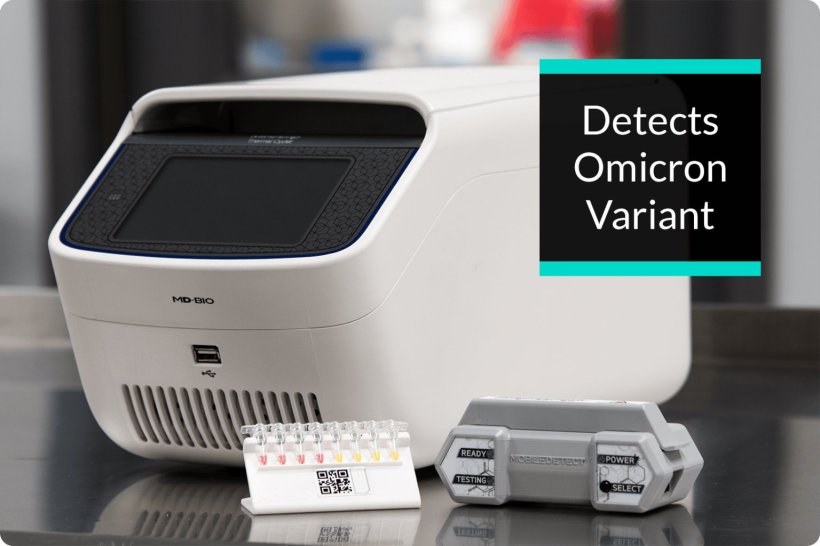 Image source: DetectaChem
Sponsored • Product of the month
MD-Bio BCC19 - Your alternative or addition to conventional RT-PCR Covid-19 testing
The MD-Bio BCC19 Coronavirus test utilizes RT-LAMP technology to provide accurate results in just 30 minutes. BCC19 is as accurate and sensitive as conventional high complex RT-PCR tests, but it can be applied in a satellite type lab setting of moderate complexity. BCC19 accurately detects all variants of Covid-19 including the latest Omicron variants and comes with an advanced mobile phone app-based reporting feature.
Because the MD-Bio BCC19 Covid-19 test is a molecular nucleic acid amplification test (NAAT), it does not sacrifice accuracy for speed, unlike antigen tests. In contrast to commonly applied RT-PCR testing, BCC19 can also be used in decentralized settings and delivers results much faster and at lower overall costs. No complex lab is needed, but confirmatory test results are provided.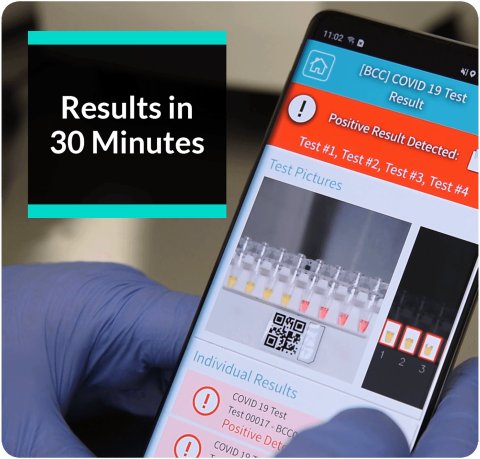 MD-Bio BCC19 qualifies for applications in satellite type labs, such as travel testing facilities, practitioners, events, schools and universities, government agencies, industrial sites as well as for fast-track solutions for high complexity testing labs. MD-Bio BCC19 as available in a Mobile Field Lab configuration, which basically allows to set up a Covid-19 testing lab anywhere. MD-Bio BCC19 holds FDA EUA Authorization, is CE-IVD certified, and is scalable for a variety of testing situations with devices running anywhere from 1 to 96 tests every half hour. The test is listed in the European Commission's Covid-19 In Vitro Diagnostic Devices and Test Methods Database: https://covid-19-diagnostics.jrc.ec.europa.eu/devices/detail/2952
MD-Bio BCC19 uses RT-LAMP PCR technology to provide the most accurate results
MD-Bio BCC19 provides for an inexpensive and straightforward set-up of a testing infrastructure
MD-Bio BCC19 detects Covid-19 and all its variants
MD-Bio BCC19 is CE-IVD compliant
MD-Bio BCC19 Covid-19 results are obtained in 30 minutes
MD-Bio BCC19 is scalable and runs from 1 to 96 Covid-19 tests per device every half hour
Starting orders could include everything needed to autonomously run Covid-19 tests. That would include all reagents, incl. positive control, consumables, swabs, as well as reusable equipment (8-, 32- or 96-well thermocycler, pipettes, prep and analysis stand). Follow-up orders could be refills of testing supplies only (reagents, positive control, pipette tips, VTMs).
Our tests have a 98% sensitivity and 100% specificity. Our FDA EUA covers nasopharyngeal, mid-turbinate, and anterior nares sample collection methods. Our MD-Bio BCC19 Instructional Video will be provided on request.
For further information and product configurations please visit our website following this link: https://mdbio.com/
Please feel free to contact our Germany based subsidiary, covering Europe, the Middle East and Africa at heino.teifel@detectachem.com.
Source: DetectaChem