Launching a brand new hospital?
A newly constructed 220-bed hospital, with 11 operating theatres, an entirely new IT infrastructure and with 1,200 employees, all fully operational and able to provide a comprehensive range of clinical services from day one - impossible?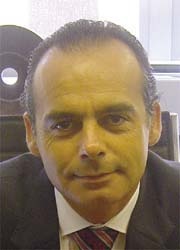 Not if you look at Hospital de Torrevieja (www.torrevieja-salud.com) which opened near Valencia, Spain just over a year ago. Its launch was flawless.
In addition, the Torrevieja has set one record after another. In the first 12 months, 15,000 surgical interventions were performed; the average Accident & Emergency (A&E) waiting time was 40 minutes and average in-patient stay 4.1 days (Spain's lowest). Above all, the patients rated their satisfaction at 9.1 on a scale of 1 to 10.
In addition, the hospital, which is located in an immensely popular holiday area, coolly sailed through its baptism of fire: the tourist season, when the population it serves skyrockets in numbers.
This impressive performance is no happy accident; it results from meticulous planning, hard work, sound financial management and dedicated players. Hospital de Torrevieja is a public-private endeavour — initiated by Valencia's public health authority but privately managed. The hospital ethos is shared by everyone: to be patient-centred, provide top quality medical care, use resources efficiently, and be motivated professionally – all supported by a comprehensive, stable and affordable IT infrastructure.
To ensure the result, every aspect of the institution was integrated into the planning process. Going far beyond the spatial layout, it encompassed clinical workflow, whether primary, emergency or intensive care, as well as administrative workflow, IT architecture, equipment, staff recruitment and training.
A tightly controlled construction schedule helped the project to stay on track. And last but not least sound financial planning and ongoing financial management and controlling ensure that public funds are used efficiently.


CV: The Director General of Torrevieja Salud UTE, Luis Barcia Albacar holds degrees in law and as well as Healthcare Management and International Commerce. Among the various healthcare projects he has managed in Spain, was the foundation of the Valencia Institute of Oncology (1989-1998).
Following this, he became Financial Director, also responsible for the human resources and logistics departments, of the Hospital de la Ribera, Spain's first Private Finance Initiative (PFI) contract.