Market
JADAK to acquire ThingMagic RFID
JADAK LLC, announced that it has acquired the assets of ThingMagic (formerly a Division of Trimble). ThingMagic, based in Woburn, Massachusetts, provides Ultra High Frequency (UHF) RFID Reader Modules and Finished RFID Solutions to original equipment manufacturers (OEMs) for a wide range of applications, including in the medical, retail, logistics, and airline industries.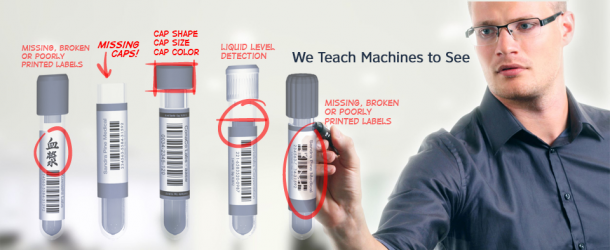 RFID technology has emerged over the last decade as an efficient means of detecting and tracking retail products, medical consumables, airline baggage and many other types of tangible goods. RFID can be used as an alternative to barcode technology in applications where line of sight to the object being tracked is not available or desired, or when data stored on the object requires modification by the reader. ThingMagic has one of the industry's widest arrays of UHF RFID products, complementing JADAK's existing High Frequency (HF) RFID product line.
This marks JADAK's second acquisition in the RFID market. In late 2015, JADAK acquired SkyeTek, a Denver, CO based provider of embedded and standalone HF & UHF RFID solutions for OEM suppliers. "Combining ThingMagic's products and services with the JADAK offerings enables us to provide our customers with enhanced UHF and desktop reader products, while adding a line of finished reader products," said Janie Goddard, President of JADAK. "JADAK is committed to providing our healthcare equipment manufacturer customers with market leadership, advanced technology and products, and engineering expertise in the embedded RFID and finished reader markets. Together we will continue to innovate and deliver industry-leading RFID solutions for our customers. With the combination of Skyetek HF products and ThingMagic UHF products, JADAK has the broadest range of RFID products in the market," said Goddard.

"RFID is a growing market, and this acquisition accelerates JADAK's growth and market share within the industrial, retail and healthcare markets. In particular, it enables JADAK to provide OEM customers in the medical-technical industry with products that will further enhance their ability to deliver improvement around anti-counterfeiting, tracking of consumables, and protecting their revenue streams," said Jeffrey Pine, Vice President of Business Development at JADAK.

Source: JADAK
More on the subject:
More on companies: