In vitro diagonstics market boosted by new technologies
The future of the in vitro diagnostics (IVD) market looks promising. According to a new analysis from Frost & Sullivan, Western European IVD Market is estimated to reach $12.65 billion in 2014. The reason: Diseases depending on an aging population, such as infections, hike the demand for automated diagnostic tools.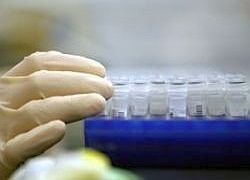 It could have been worse for the diagnostics market: Rising research and developing costs, less reimbursement and declining prices in healthcare systems is not a sustainable business environment. But nevertheless the diagnostics industry is supported: by new technologies, according to a recent report of the market research firm Frost & Sullivan.

Thereafter the Western European IVD Market earned revenues of over $8.54 billion in 2007 and estimates this to reach $12.65 billion in 2014. While the introduction of automation and integrated platforms had spurred segments such as clinical chemistry and immunoassay, new segments such as molecular diagnostics and point-of-care testing (POCT) were driving the overall market growth, the report points out.

"The ageing population has led to an increase in the incidence of diseases such as respiratory and urinary tract infections," said Frost & Sullivan Research Analyst Gayathry Ramachandran. "Together with the addition of new countries to the European Union and the implementation of diagnosis related groups (DRGs), this has increased the size of the Western European IVD market."

Now the analysis concludes that, IVD manufacturers are being forced to invest in R&D because of these demographic changes and an increased incidence of diseases. This will be especially important due to the hike in demand for automated laboratory analysers, as laboratories are under pressure to generate timely results with fewer errors. The quicker turnaround time delivered by automation has enabled the start of immediate treatment of many conditions, thereby fuelling market growth, the report says.

"Moreover, the decrease in the labour pool and rising performance costs are pushing laboratories toward automated solutions," Ramachandran said. "To remain competitive, manufacturers should continue to develop integrated platforms that can accommodate multiple reagents and detection technologies."

The launch of new markers and high sensitivity and specificity tests will also increase the uptake of IVDs. Another driver for this market will be personalised healthcare, in which patients play a major role in the diagnostic process.

But IVD manufacturers need to have greater clarity over market requirements to ensure better returns on investment. "Despite market growth, increasing industry consolidation is making the market more competitive, escalating the difficulty for small participants to maintain their market shares," noted Ramachandran. "Therefore, strategic partnerships appear vital for these participants to remain active in this market."

Germany, Italy, Spain, France and the United Kingdom accounted for more than 80 per cent of sales in the IVD market in 2006.