HUS, Finland, undertakes clinical study of Carestream Cone Beam CT
HUS Medical Imaging Center, based in Helsinki, Finland, is undertaking the first European clinical test study of the new CARESTREAM OnSight 3D Extremity System in pre- and post-operative cases. The study of the new cone beam CT (CBCT) scanner and image reconstruction technology, applied within orthopaedic imaging, will last six months and will yield valuable data for both HUS and Carestream regarding pre- and post-trauma studies involving new algorithms and advanced technology.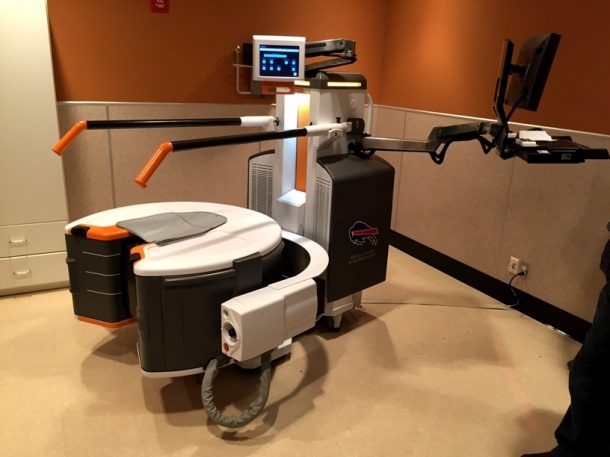 "HUS is always keen to test new technology and the impact on patient care that new technologies can have," said David Chan, Carestream's Global Product Line Manager, DMS. "When this Carestream test trial was available, it was clear that HUS would be able to offer the large number of pre- and post trauma studies required for a meaningful trial."
The Carestream extremity CBCT system captures low-dose, high-quality CT images for orthopaedic medicine, delivering pristine, 3D weight-bearing images at the point-of-care, not otherwise possible with traditional CT.
During the research work, experienced radiologists at HUS will evaluate the image quality in bone structure, fractures and the level of metal artifacts. In addition, a medical physicist will contribute to the physical image and radiation exposure assessment. "CBCT can be utilized as a low-dose 3D imaging method in both pre- and post-operative diagnostics," explained David Chan. "New iterative image reconstruction helps to mitigate image artifacts caused by metallic implants that can typically be present in many orthopaedic cases. Thus, diagnostically relevant structures such as bone fractures of different size and shape, and joint surfaces, can be evaluated more clearly. We also expect to see improvements in the characterization of soft tissue."

HUC (Helsinki University Central Hospital) is part of HUS (Helsinki-Uusimaa District), serving a population of one and a half million people around Helsinki and the surrounding area. It includes the largest trauma-imaging centre in Finland which specializes in the treatment and rehabilitation of trauma patients such as orthopaedic and traumatology, hand surgery, plastic surgery and neurosurgery, carrying out some 90, 000 operations each year at HUS region.

Source: Carestream
More on the subject:
More on companies: