Hamamatsu Photonics Deutschland GmbH
News • NanoZoomer S360
Hamamatsu introduces new WSI Scanner
Hamamatsu Photonics introduces the NanoZoomer S360, a new high throughput Whole Slide Imaging scanner, engineered using Hamamatsu Photonics' extensive experience of imaging technology and designed to meet the challenging requirements of digitizing routine clinical pathology.
This new high throughput scanner has a capacity of 360 slides (76 mm x 26 mm), features revolutionary scanning technology and delivers fast scanning of 82 slides per hour (at 20x and 40x magnification).
The high throughput, automated scanning and exceptional image quality are tailored to suit the most demanding applications.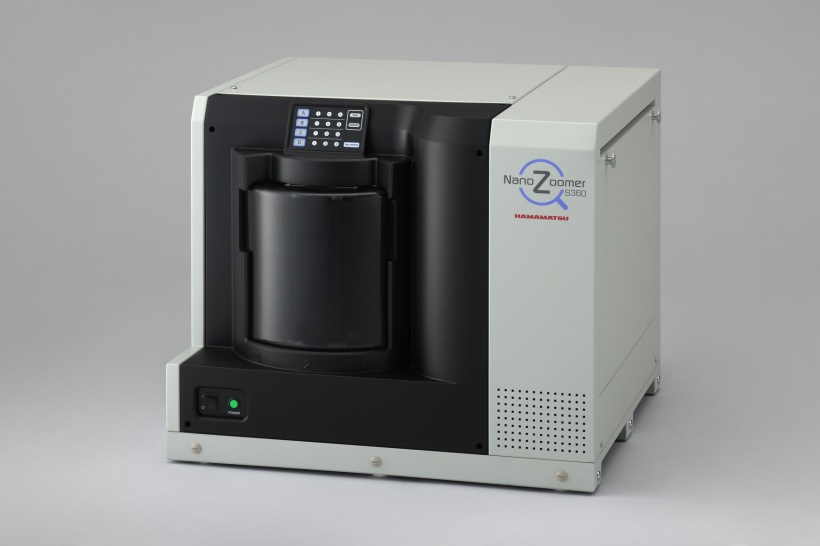 Hamamatsu Photonics Deutschland GmbH
The NanoZoomer S360 also has an intelligent slide management feature which uses custom barcode labels. These barcode labels can personalize specific scanning parameters to successfully prioritise and scan different tissues with minimal user-scanner interaction.
For more information please visit www.nanozoomer.com.
Source: Hamamatsu Photonics
More on the subject:
More on companies: