Sponsored • Histology/cytology equipment
Optimise pathology workflow with Hamamatsu whole slide imaging solutions
Hamamatsu Photonics understand the benefits and challenges of whole slide imaging systems. For over 15 years, we have been working to deliver robust and reliable scanners with optimal image quality.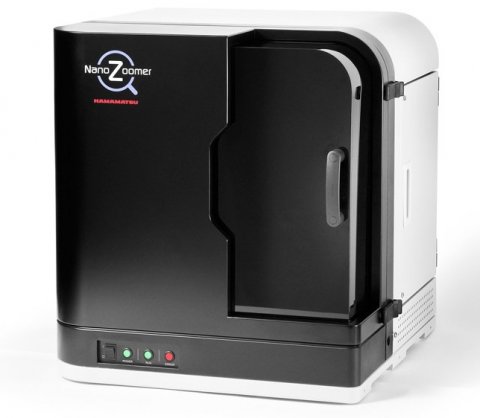 Our NanoZoomer whole slide scanner series quickly transform entire histology and cytology glass slides into diagnostic-quality digital images for annotation, storage, retrieval, and image sharing. We have successfully integrated our systems and software solutions into multiple institutions across the globe in research and clinical environments.
Let us help you optimise your pathology workflow and streamline your resources.
The benefits of whole slide imaging systems for remote diagnosis
Pathologists working from remote home offices have:
Reduced risk of virus exposure and transmission to or from high-risk populations, and therefore less chance of spreading the virus to family members.
Flexible hours that allow for consideration of lab prep times, overall case volume, and complex working family schedules.
Increased likelihood and speed of collaboration and secondary consults.
Easy retrieval of images for case comparisons, virtual tumor boards, and training.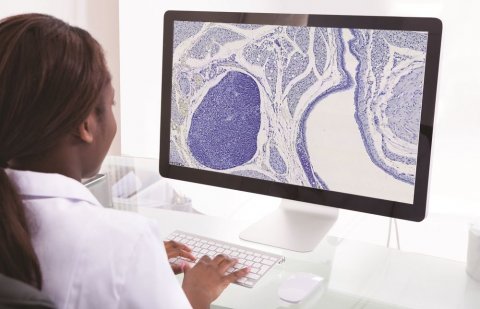 Even with these notable advantages, technical challenges often arise when implementing such a system. These issues can range from slow internet speeds limiting image viewing experiences to incompatibility of the scanner with existing hospital IT infrastructure.
Hamamatsu support an open system architecture, therefore allowing our scanners to be integrated into a multitude of hospital systems.
View our panel session: "Digital Pathology for Remote Diagnosis"
More on the subject:
More on companies: